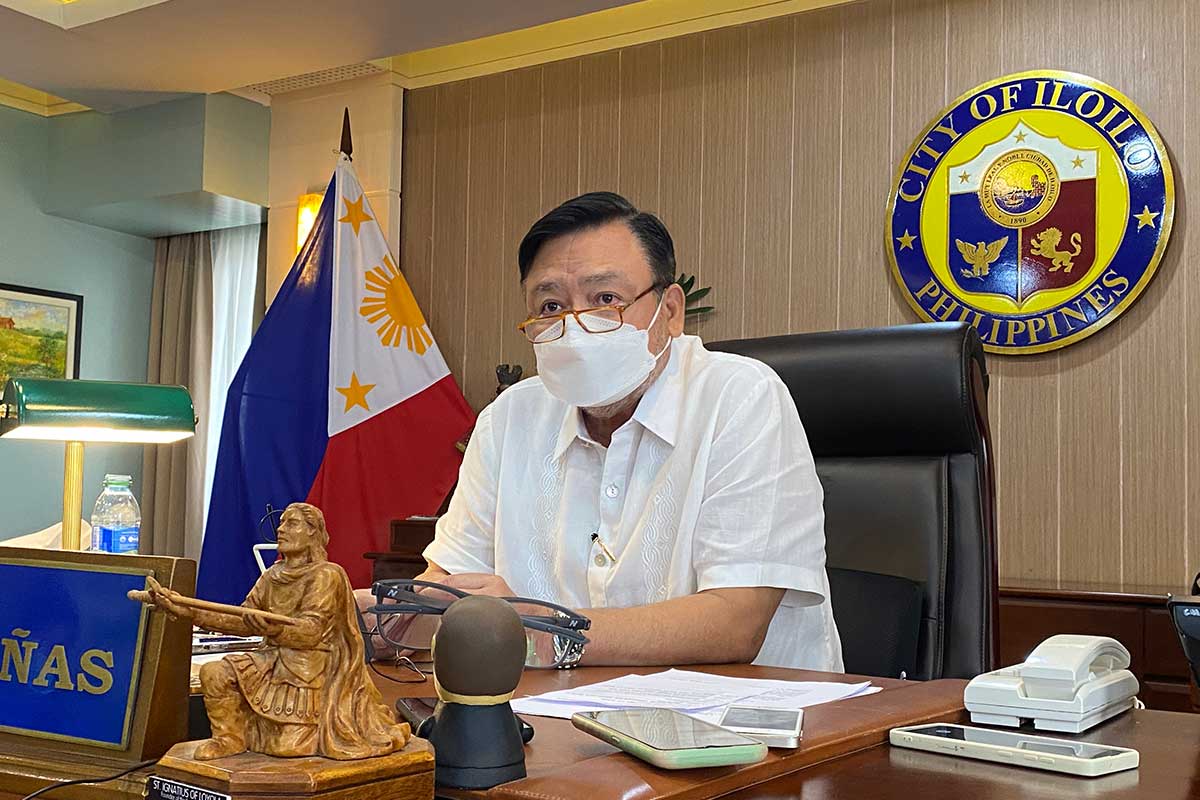 By John Noel E. Herrera
Iloilo City Mayor Jerry P. Treñas said City Hall is close to declaring a state of calamity amid the continued rise in dengue cases at the onset of the rainy season.
"Dali na gid lang kay 500 plus na cases (dengue) ta. Gina bantayan ta gid, amu na worried gid ko," Treñas said in his weekly press conference on Monday, August 01, 2022.
(We are getting close to it since we have more than 500 dengue cases already. We are really looking into it, that is why I am really worried.)
The Iloilo City Epidemiology and Surveillance Unit (ICESU) under the City Health Office reported 502 dengue cases in the city, which made Treñas worried and alarmed.
ICESU reported that 279 patients are 1 to 10 years old, while 108 are 11 to 20 years old. 58 cases are in the 21- to 30-year-old bracket.
Treñas said all schools should undergo fogging before the classes start to avoid more dengue cases among students and children.
The city government will also conduct misting operations in barangays with clustering of dengue cases – Balabago in Jaro district, San Juan and Calumpang in Molo district, and Calaparan in Arevalo district.
Meanwhile, Treñas said the Iloilo City government will be ready for the possible 9 to 12 tropical cyclones that may hit the country from the month of August to December 2022 as reported by the National Disaster Risk Reduction and Management Council (NDRRMC)
"Waay man ta naga pangayo nga igu-on kita (typhoons), pero I will say that as much as possible, we are among those nga ready mag-atubang sang ano man nga bagyo nga ma abot," he said.
(We are not hoping to be hit by typhoons, but I will say that as much as possible, we are among those who are ready to face different kinds of typhoons that may come.)
The mayor said the Iloilo City Action and Response (ICARE) Center in Barangay Nabitasan, La Paz, Iloilo City might open this August which will strengthen the disaster response of the city.
The first two ICARE centers which catered the calls for assistance such as trauma cases, vehicular accidents, and medical and other emergencies were constructed in Brgy. Calumpang in Molo District and in Brgy. Balantang in Jaro District, with each of them being equipped with an ambulance, police patrol, and fire truck to bring faster emergency response services to the people.
Treñas also explained the problem on constant flooding on some streets in the city.
He cited the Budburan Creek, where waters in La Paz district pass through, which needs to be rehabilitated and dredged. Residents on the creek's banks must also be relocated.
The city also needs to rehabilitate its two existing pumping stations even as the Department of Public Works and Highways (DPWH) is constructing four additional pumping stations.
Treñas said climate change can also be a factor for constant floods on some streets of the city.
He added that the DPWH plans to put up floodgates that will prevent floodwater from returning to drainage canals.