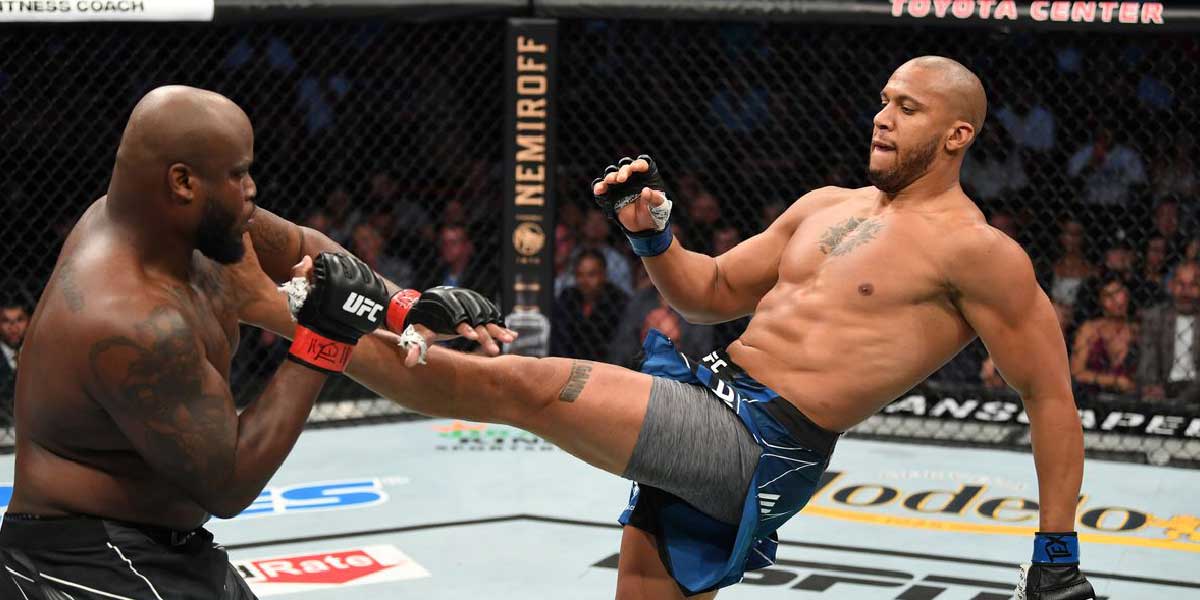 By Leobert Julian A. de la Peña
Ciryl Gane just stunned those who watched the Ultimate Fighting Championship 265 after knocking out Derrick Lewis in the third round to claim the interim UFC heavyweight title.
Receiving boos from the crowd as he walked in, the French mixed martial artist was unfazed and kept his eyes on Lewis after stepping into the octagon.
Gane immediately put in the work and broke down the slower Lewis with his well-timed counter punching and balanced attack from the head down to the leg kicks.
There was nothing that Lewis could do after Gane found the right distance when he started to fight closer to negate the heavy swinging hooks that might hit him.
Everything then clicked for Gane offensively as the French juggernaut had an easy time picking Lewis apart the whole second round.
During the third round, Lewis came alive as he opened the round aggressively to make up for the first two rounds.
Wildly swinging hooks in distance, Gane finally tagged him with a sweeping right hook that caused the biggest damage of the fight.
After landing the hook, Lewis began to double his guard in hopes of surviving the round but Gane pounced on him from behind and threw heavy hammer fists that led to the stoppage.
The victory helped Gane maintain his untainted record of 10-0 and is set to challenge the intimidating force of Francis Ngannou for the UFC heavyweight title.