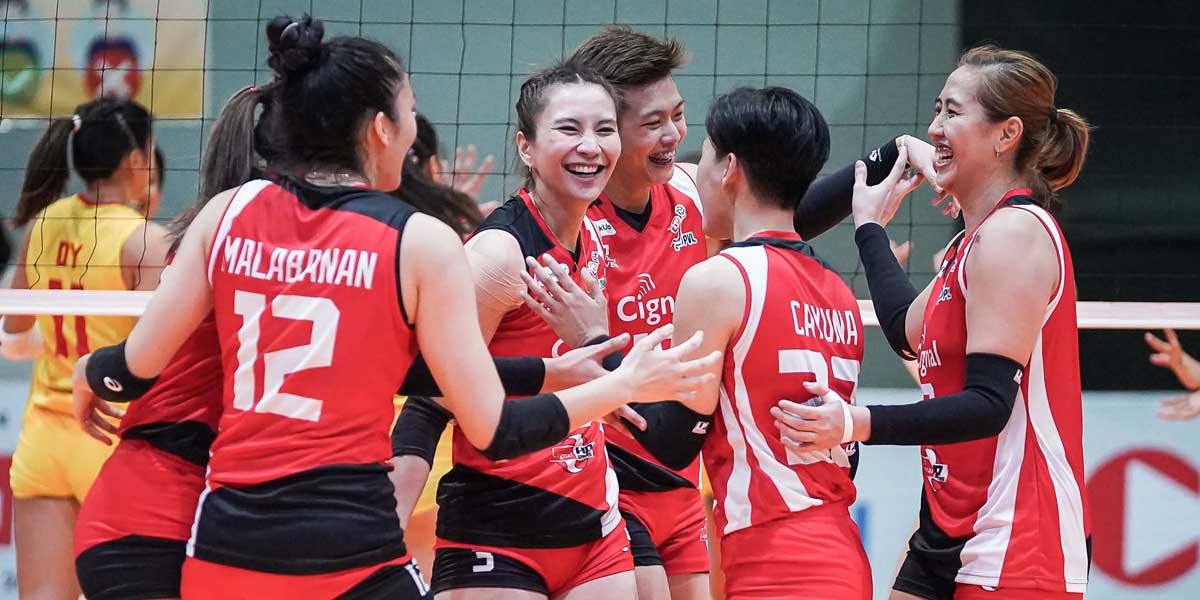 By Leobert Julian A. de la Peña
The Cignal HD Spikers pulled off one of the biggest shockers in the ongoing 2022 Premier Volleyball League (PVL) after stopping the mighty F2 Logistics Cargo Movers squad, 25-14, 25-18, 19-25, 25-18.
Despite missing the absence of star outside hitter Ces Molina halfway into the game after going down with an injury, the HD Spikers showed heart and managed to gut out the win.
"Hopefully Ces is okay. Good thing Malabanan and the whole team performed, and they were huge factors. Of course, the senior players also brought in their leadership," said Cignal's head coach Shaq delos Santos.
Rachel Anne Daquis continued to show her star power after finishing with an all-around performance of 13 points, 13 digs, and 8 receptions.
Before exiting the game with a knee injury, Molina was bound for another offensive explosion as she chipped in 13 perfect attacks.
The surging Cargo Movers squad had a hard time reading Cignal's offensive plays as Daquis was all-over the place backstopped by Ria Meneses with 12 points.
With the huge win, the HD Spikers will now have the chance to earn an outright ticket to the quarterfinals with another victory against the Choco Mucho Flying Titans.
Meanwhile, this is only F2's first loss of the tournament and will still have the chance to enter the playoffs if they win their next elimination game.