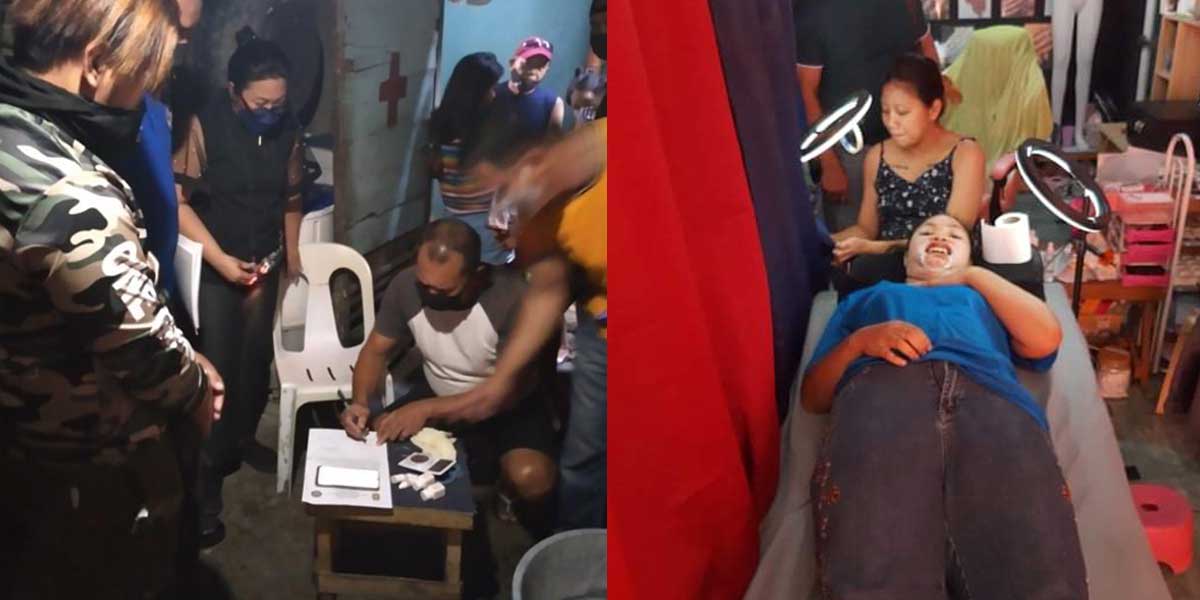 By Jennifer P. Rendon
Far from the wish of having perfect smiles and teeth, an unidentified complainant lamented that a dental procedure gone wrong turned his teeth to become even more crooked.
The incident was one of the several cases that prompted the Philippine Dental Association (PDA)-Iloilo Chapter to seek the assistance of the Criminal Investigation and Detection Group (CIDG)-Iloilo City field unit in arresting persons engaged in the illegal practice of dentistry.
On Friday afternoon, CIDG operatives collared two persons in separate operations after they tried to perform dental procedures.
The team nabbed 23-year-old Andrea Besquillo at her residence in Barangay Maya, Balasan, Iloilo around 2 p.m.
More than two hours later, they arrested Edrian Peñaflor, 23, a resident of Mc Arthur Drive, Barangay Tabuc Suba, Jaro, Iloilo City at his makeshift "clinic" in Barangay Rizal Estanzuela, City Proper, Iloilo City.
Members of CIDG-Iloilo CFU, together with the Balasan Police Station and the 602nd Company of the Regional Mobile Force Battalion 6 (RFMB-6), arrested Besquillo during an entrapment operation.
Major Jess Baylon, CIDG-Iloilo CFU chief, said a CIDG personnel reached out to Besquillo for dental braces.
"Both suspects did not identify themselves to be licensed dentists. But they're accepting clients for dental procedures like braces and retainers," he said.
But they did not engage in tooth extraction or filling.
Recovered during the operation at Besquillo's house were several equipment usually used by dentists such as bracket, cement power, mirror, retractor, and the likes.
But apart from that, she also used a nipper and a nail cutter in her procedures.
In the case of Peñaflor, he conducted dental procedures in a house far from his actual residence.
A CIDG operative also posed as client. He claimed he was made to lie on an ordinary bed instead of a dental chair.
Several equipment used by dentists were also seized from Peñaflor's possession.
Before the operations were conducted, the PDA-Iloilo Chapter though Dr. Cheryl May Silva, already went to the Professional Regulation Commission (PRC) to check if the suspects were registered dentists or dental hygienists.
Their names did not appear in the PRC database.
Meanwhile, Baylon said PDA-Iloilo was alarmed due to the several complaints against persons who posed as dentists.
Clients who got lured into having dental aesthetic procedures at a lower price ended paying more as they sought help from licensed dentists after their dental problems worsened.
Besquillo and Peñaflor are now detained and will be charged for violation of Republic Act 9484 or The Philippine Dental Act of 2000.