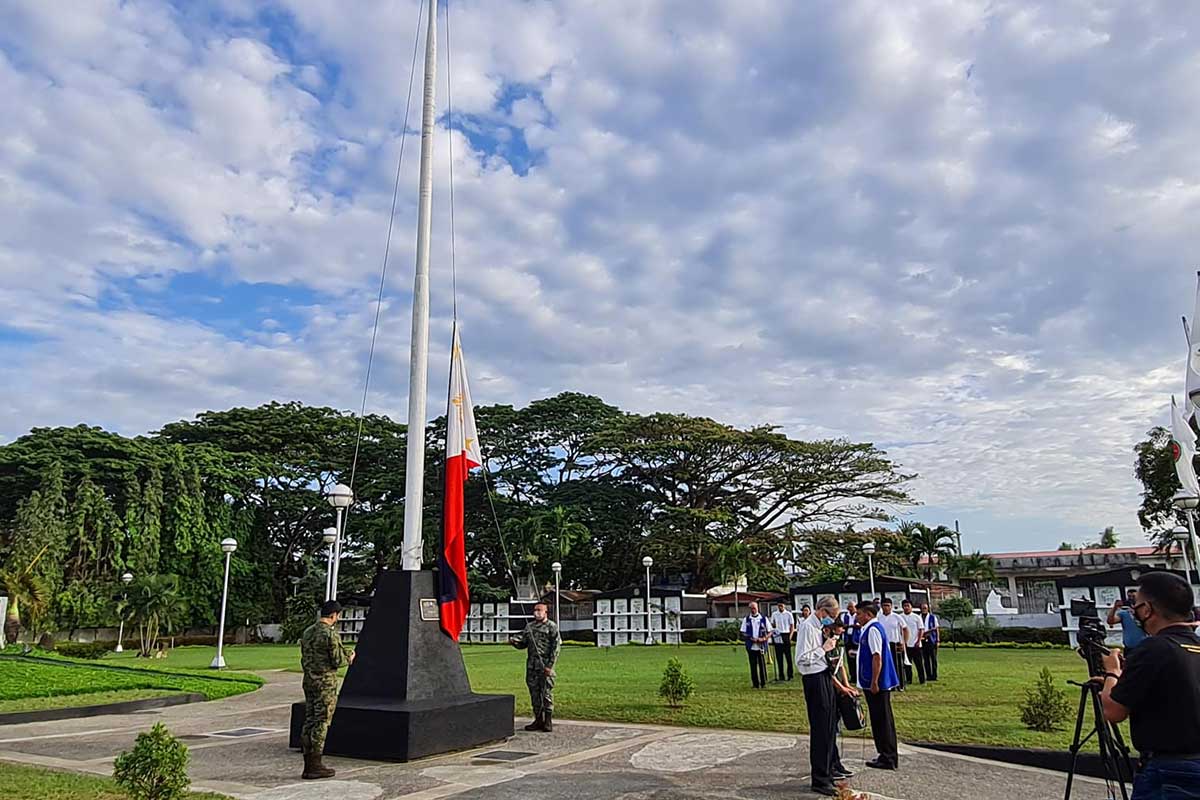 With roughly two months before the May 2022 elections, an Ilonggo war veteran reminded voters to choose a leader who is kind, compassionate, and has love for the country.
"Mensahe ko sa mga voters, pili-on lang ninyo ang nakita niyo nga mayad nga tawo," Veteran Hannibal Lipardo, regional president Veterans Federation Philippines (VFP) Region 6 said in a media interview during the wreath-laying ceremony for the 77th Victory Day in Panay, Guimaras and Romblon on March 18, 2022 at the Balantang Memorial Cemetery National Shrine in Jaro, Iloilo City.
When asked to describe the traits of the leader that he will vote, Lipardo said it has to be someone who is compassionate and kind; someone who is not corrupt and not two-faced; and someone who has love for the country.
"Una, ang leader nga naga-ulikid sa mga tawo, pumuluyo, indi kurakot, indi doble-kara kag mapagmahal sa bayan amo lang na akon," he said.
Lipardo admitted that he remains undecided as to who he will vote for in the upcoming national elections. Nevertheless, he still reminded the Ilonggo voters to choose the leaders wisely.
"Wala pa ako sang napili kon sin-o akon botohon and kami as veterans, we are apolitical but those qualities that I mentioned amo na pangitaon ko sa isa ka leader," he added.
He also thanked the local leaders particularly the mayor of Iloilo City and the governor of province of Iloilo, adding that they both have family members who are war veterans.
"Gapasalamat gid ako sa suporta sang aton mga lideres, si Gov. Arthur Defensor Jr. and Iloilo City Mayor Jerry Treñas nga sila man actually ang ila mga kalolohan mga war veterans man. Wala gid ako reklamo sa ila suporta bangod maskin wala sila subong naghatag sila financial support sa aton," he said.
Lipardo, who retired from the army in 2002, said that there are currently 13,000 veterans and widows in Region 6, while World War II veterans in the region totaled to 63.
"In 2002, we have almost 3,000 World War II veterans in Region 6 but now 63 na lang," he added.
Lipardo and other Ilonggo war veterans spearheaded the celebration of the 77th Victory Day in Panay, Guimaras and Romblon last Friday through a flag-raising and wreath-laying ceremony on Friday. (DG)