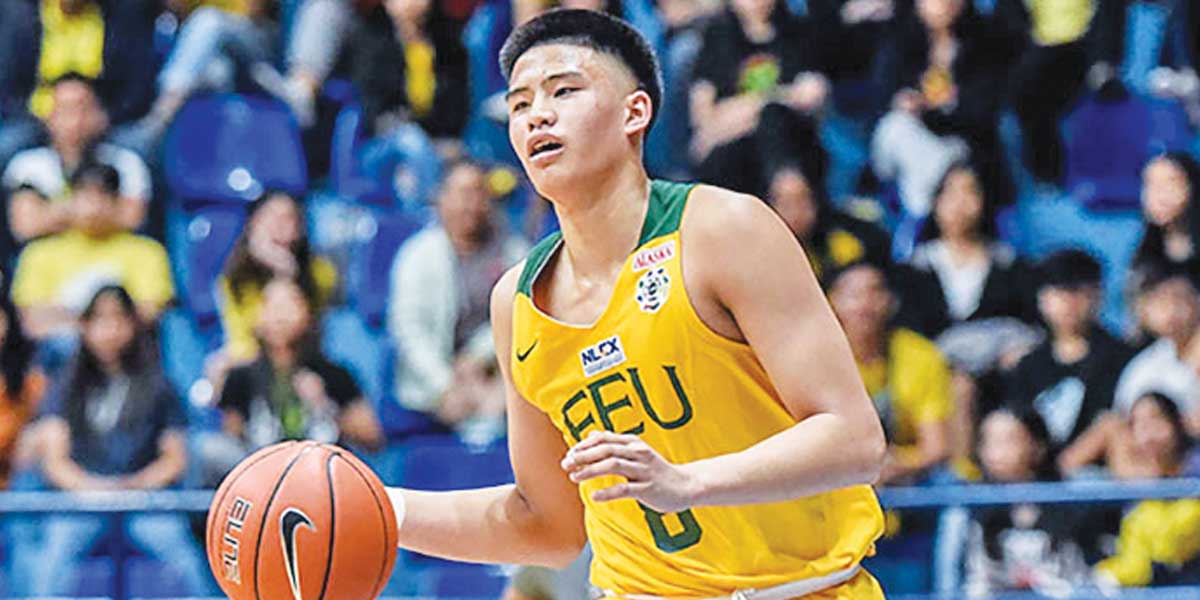 By Leobert Julian A. de la Peña
Cholo Anonuevo is ready for the UAAP Men's seniors' division.
After leaving the Philippines to train with Kai Sotto in the US under the East West Private (EWP) basketball, the towering combo-forward is back and will reinforce the Far Eastern University Tamaraws once UAAP officially begins.
FEU Athletics Director Mark Molina confirmed the development and also announced Anonuevo's arrival in the Philippines.
"Yes, Cholo is back. He was a big part of our plans before he left and we are happy to welcome him back," said Molina in an interview with Tiebreaker Times.
The six-foot-five former Baby Tamaraw chose to train in the US and spent a long year with EWP doing fundamental drills and pick-up games with top high school recruits.
Now that he's back in the PH, Anonuevo is seeking to solidify the Tamaraws' deep and talented roster led by Gilas young cadet RJ Abarrientos, LJay Gonzales, Xyrus Torres, and Royce Alforque.
Anonuevo is already cleared to play his first year when the UAAP begins and is expected to bring an immediate impact to the team.