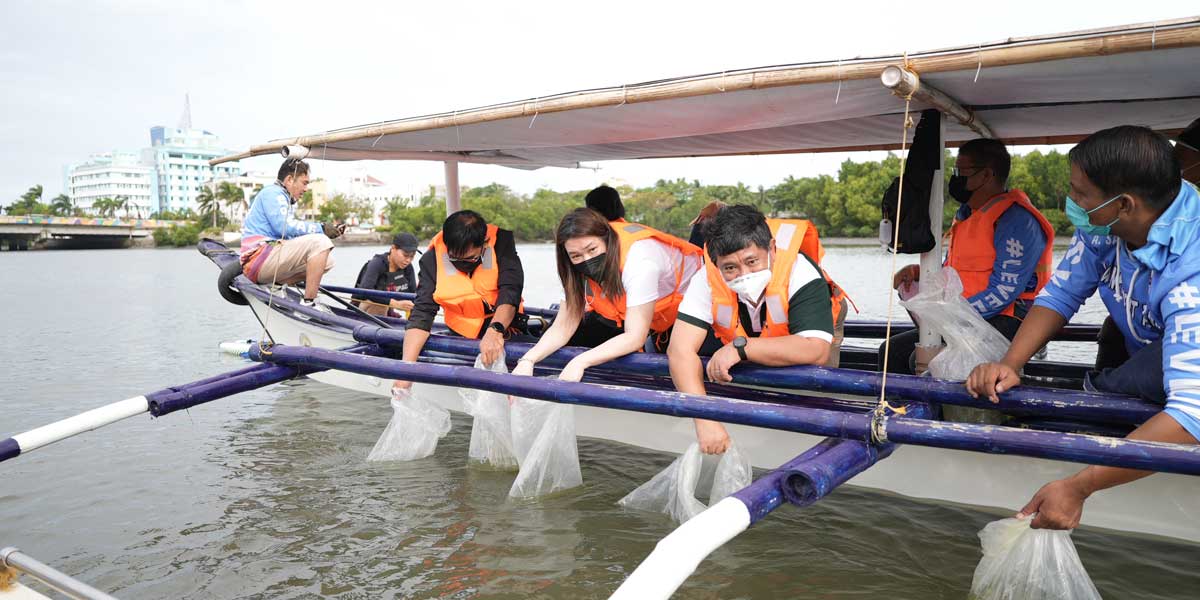 By Francis Allan L. Angelo
Cheaper electricity. Fast response. Better communication.
These are the three main changes experienced by consumers and businesses since MORE Electric and Power Corp. handled power distribution services in Iloilo City two years ago.
MORE Power officially assumed distribution services in the city on Feb 28, 2020, a year after securing its 25-year congressional franchise via Republic Act 11212 which President Rodrigo Duterte signed into law on Feb 14, 2019.
Tony Corpuz, a residential consumer in Jaro district, said he personally experienced how fast MORE Power personnel responded to an outage in their block.
"In more or less 15 minutes, the response team was already in the area and they fixed the busted fuse in another 15 minutes. It's far cry from what we experienced before or during the previous distribution utility," Corpuz said.
Iloilo City Mayor Jerry Treñas has been particularly elated with cheaper electricity rates since MORE Power began operating.
"We are thanking More Power for the reduction in the electric rates. It has allowed our businessmen and our residents to enjoy the low rates and set aside savings for other needs like education and health, among others. Affordable energy also attracts investors and creates additional jobs," Treñas said.
Iloilo City Local Local Economic and Investment Promotion Officer Velma Jane Lao said that the business sector is very happy with MORE Power's services so far, especially the low rates they are enjoying.
"The lower rates has an impact on the overhead expenses of businesses, be it in production or services, especially at the height of the pandemic when business was slow," Lao said.
She also observed the advantages of using modern technology and gadgets, particularly the automatic circuit reclosers which solved temporary faults in distribution lines which lessened unscheduled interruptions.
In terms of communication, Lao said consumers are well informed about scheduled and unscheduled supply interruptions because of MORE Power's active presence in the mainstream and social media.
"Their information dissemination is very good because the public is very aware of what is happening. All that the public needed is fast and comprehensive information so we will not be taken by surprise."
Lao said steady supply of electricity is also key to their efforts to attract more investments in the city.
Engr. Terence Uygongco, chairman of the Iloilo Economic Development Foundation (ILED), also cited the significantly lower electricity rates in the city at more or less P6 per kilowatt-hour, which eased the burdens of the pandemic and help attract prospective investors.
"I think what we consumers felt is the presence of MORE power and the way it has communicated to its consumers.  We can see or hear them when we need them," he added.
Given their initial successes, Uygongco said he is looking forward to MORE Power further reducing unplanned outage and adopt the time of use rates. He also pushed for giving consumers the capability to know their running power use at any given time.
Natalie Lim, general manager of Richmonde Hotel-Iloilo at the Iloilo Business Park in Mandurriao district, said the affordable power rate had a significant impact on their operations amid the COVID-19 pandemic.
Lim said they used their savings on electricity consumptions for better services and their employees as well.
"The biggest impact to our establishment is the lower cost per kilowatt-hour, from close to P13/kwh (previous utility company) to the current rate of almost P6/kwh. For an establishment with a baseload of 123,000kw, this translated to more than P800,000 savings monthly on electric bills. This is an amount we can divert to other aspects of our business that we need to pay attention to such as repair and maintenance, staff benefits, and upkeep of rooms," she added.
Lim also noted that mitigating efforts and cost containments can only go so far and "we knew we could not do it if the rate per kilowatt-hour will not go down".
"We can only turn off so much and any form of energy conservation won't work unless bumaba ang rate talaga. And an establishment like us, whether we have 1 or 100 guests, we still need to turn on the chillers, elevators, lights, etc. We can't really shut off completely. The swimming pool still has running filters and blowers, otherwise maglulumot."
Lim also acknowledged that there will still be technical challenges such as blackouts and low voltage, but she considers these are part of the "birthing stages." But she also recognized MORE Power's efforts to improve and install substations and other facilities to further improve its services.
"Their service trucks are very visible, their people are proactive in advisories for when there is interruption. We accept that they are still in the recovery portion of the services and equipment, still correcting set ups from jumpers to illegal connections, wiring, etc. And we are willing to live with the announced and sometimes unannounced power interruptions because we know it is for better services in the long run," she added.