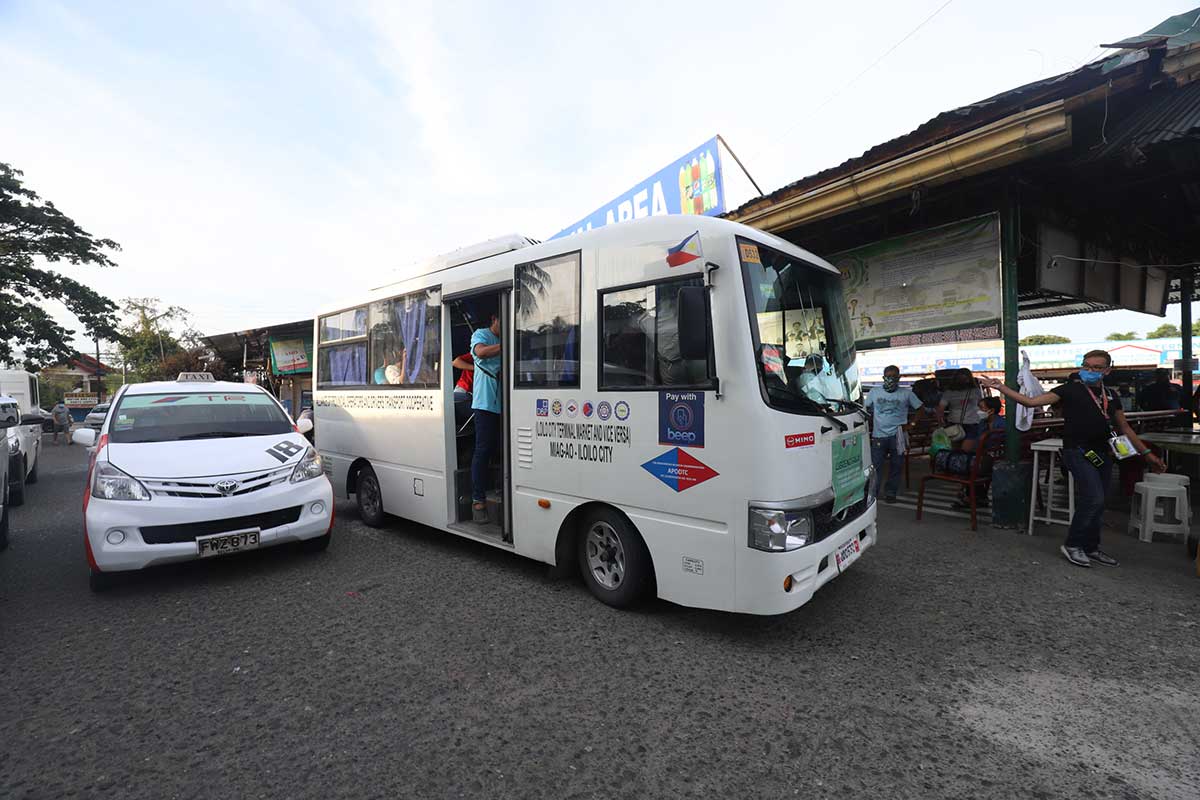 By Joseph B.A. Marzan
Iloilo Governor Arthur Defensor Jr. on Thursday said the Local Public Transport Route Plan (LPTRP) imposed by the national government on provincial, city, and municipal governments was just one of many solutions needed to aid the country's ailing public transport system.
In his regular press conference, Defensor reiterated what city government officials had been stating, asking for the public's understanding and consideration of the implementation of the Iloilo City Government's LPTRP.
The LPTRP implementation had been hounded by criticism from city residents and non-resident workers alike, as it had effectively cut seamless travel from the neighboring towns of Leganes, Oton, Pavia, and San Miguel, as well as other towns which previously had easier access to the city.
Defensor emphasized that the city's LPTRP implementation would be the first of many steps to avoid "birth pains", including a gridlock which is currently crippling the traffic system in Manila, adding that this would avoid future problems for both city residents and workers alike.
"When managing the traffic situation in the city, we must start working now, because we can see the traffic situation. This is because [the traffic situation] is already happening in other places [like] Manila [and] Cebu, and it will happen here. We don't want that the trip from Mandurriao [district] to [City Proper] would take 1 hour and a half, because that would not be good for Iloilo City residents as well as those from the province coming into the city," the governor said in his press conference.
Defensor underlined four major problems in the public transport system that is also present in the city and province of Iloilo such as limitations in road networks, imported and unsubsidized public transport systems, and the lack of proper loading and unloading infrastructure.
"That's urban planning problems we're trying to solve. […] They all contribute to the congestion of our roads, and we're trying to look for the [actual] problems, except that we don't have highly urbanized areas in the province. I'm thinking as an urban planner, which I am not, and you have to balance," he said.
The governor added that while Iloilo City's transport plans may have affected the province, these should be deferred primarily to the city government, even as the provincial government has been and will be continuously dialoguing with the city on many issues.
"As a local chief executive, we also have to defer to the plans of separate local government units, especially a highly urbanized city. We talk, we level off with them, but we are doing everything we can to level off with Iloilo City, not just in transport. We have been doing this for a long time now," he said.
The provincial government last week submitted its own inter-area LPTRP to the Land Transportation Franchising and Regulatory Board (LTFRB) for approval.
Major routes include point-to-point trips to the Iloilo International Airport and inter-town jeepney from Oton to Dumangas Port.
If approved, the plan requires adoption by the Sangguniang Panlalawigan before it can be implemented.