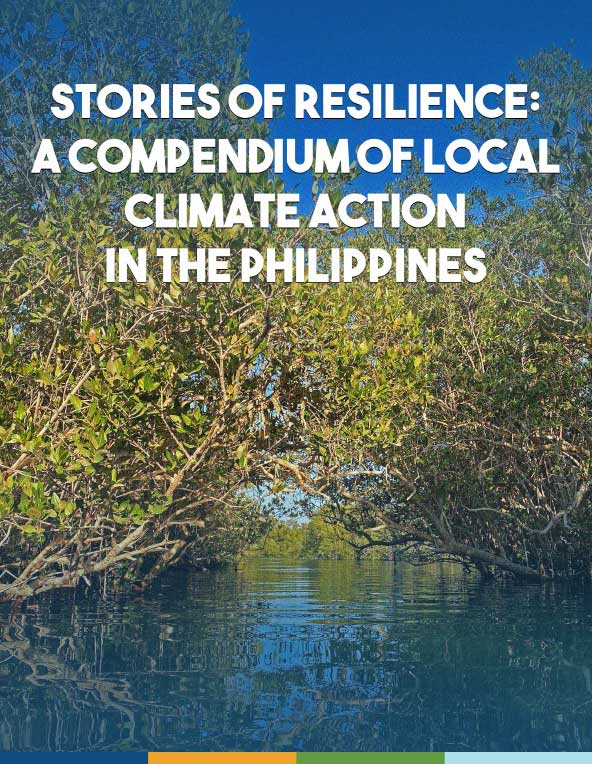 The Climate Change Commission (CCC) recently released a handbook featuring climate change adaptation and mitigation programs of various local communities in the Philippines.
"Stories of Resilience: A Compendium of Local Climate Action in the Philippines" is a compilation of stories of hope and first-hand experiences of communities building resilience to the impacts of climate change, from practicing climate-smart farming and disaster risk reduction and recovery, to sustainable transport, and ecotourism.
It also features the origins of resilience and adaptation initiatives all over the country, the insights gleaned in their implementation, and their impacts within communities and beyond.
Some of the communities featured in the handbook are: Province of Batanes;  San Fernando, La Union; Pasig City and Marikina City; Pandan, Antique; Del Carmen, Siargao Islands; and Kabasalan, Zamboanga-Sibugay.
The Compendium aims to encourage other LGUs to embrace climate adaptation and mitigation activities and processes, and consolidate support from other stakeholders in the towards creating an innovative and evidence-based climate action. The said handbook is an initiative led by the office of former Commissioner Rachel Anne S. Herrera.
"This Compendium is tangible proof that no community is alone in looking for solutions. Many sectors and groups across the Philippines are finding ways to secure a better future for us in this climate crisis. This ultimately is what Compendium offers: not just best practices, not just blueprints for effective local climate action, but hope itself that we can find solutions to the great challenges ahead of us," said Herrera during the Compendium's virtual launch during the 14th Global Warming and Climate Change Consciousness Week.
To learn more about the Compendium, visit the CCC's website at https://climate.gov.ph/newsroom/must-see.