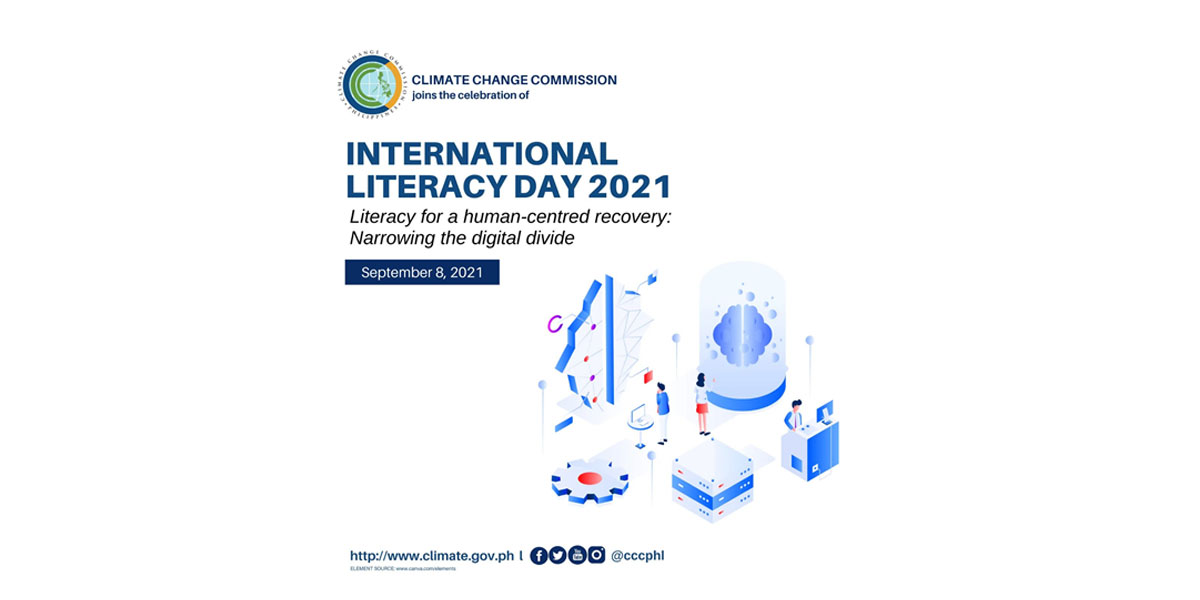 The Climate Change Commission (CCC) stresses the importance of literacy in recovering from the COVID-19 pandemic and improving the quality of life, in celebration of International Literacy Day tomorrow.
September 8th is declared as International Literacy Day by the United Nations Educational, Scientific and Cultural Organization (UNESCO) to remind the public of the importance of literacy as a matter of dignity and human rights, and to advance the literacy agenda towards a more sustainable society.
This year's theme, "Literacy for a human-centered recovery: Narrowing the digital divide," is an opportunity to reimagine the future of literacy teaching and learning, within and beyond the context of the pandemic. The COVID-19 crisis has disrupted the learning of children, young people and adults at an unprecedented scale. It has also magnified the pre-existing inequalities in access to meaningful literacy learning opportunities.
Even in times of global crisis, we must exert efforts to find alternative ways to ensure the continuity of learning. The rapid shift to online learning also highlights the persistent digital divide in terms of connectivity and the ability to engage with technology, as well as disparities in other services such as access to electricity in remote areas.
The CCC said that the current pandemic should be a reminder of the critical importance of literacy. It is an integral part of education and lifelong learning premised on humanism as defined by the Sustainable Development Goal 4. Therefore, literacy is crucial to a human-centered recovery from the COVID-19 crisis.
Aside from recovery, literacy is also important in understanding the fundamental relationship between climate and human life and the many ways in which climate has always played a role in human health. The CCC said that all sectors of society must have a good understanding of climate science to be better prepared to respond to its unprecedented impacts (Adaptation), and to reduce greenhouse gas emissions (Mitigation).
Technology-enabled literacy learning must be inclusive and meaningful to contribute to building a solid foundation for a human-centered recovery from pandemic and climate crisis, leaving no one behind.