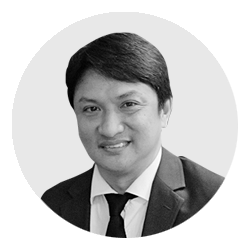 By Atty. Eduardo T. Reyes III 
The plan to open casinos in Boracay had gained steam and this was reportedly confirmed by the Philippine Amusement and Gaming Corporation (PAGCOR).  Concededly, gambling per se is not illegal nor is it a nuisance such that it should be abated when it rears its head. In a democratic society like ours, gambling when distilled by law is not illegal.
However, the law is not what the government says. The law should reflect the sentiments of the people. The Holmesian aphorism that "The life of the law has not been logic but experience; the felt necessities of the times", resonates here. The concerned citizens and especially the affected sectors and stakeholders must be first consulted.
The plan is also ill-timed.
In the midst of a pandemic, accepting investors to open a gambling business in a place described by jurisprudence as "paradise" would cause ructions among the residents and Filipinos in general.
The Supreme Court in  "Mark Anthony V. Zabal, Thiting Estoso Jecosalem, and Odon S. Bandiola v. Rodrigo R. Duterte, President of the Philippines, Salvador C. Medialdea, Executive Secretary and Eduardo M. Año, Secretary of the Department of Interior and Local Government, G.R. No. 238467. February 12, 2019", waxed poetic in describing Boracay, thus:  "Paradise is a place of bliss, felicity, and delight.  For Filipinos and foreign nationals alike, Boracay – a small island in Malay, Aklan, with its palm-fringed, pristine white sand beaches, azure waters, coral reefs, rare seashells, and a lot more to offer, – is indeed a piece of paradise. Unsurprisingly, Boracay is one of the country's prime tourist destinations."
Too, there is trouble in paradise because of fatal land disputes. At present, majority of the swathes of land in Boracay are unregistered and only covered by tax declarations. The rights of indigenous peoples like the Aetas who were the early settlers of Boracay have not yet been fully settled.
The provenance of laws in Boracay is also unique.
Effective 10 November 1978, President Marcos through Presidential Proclamation 1801, declared Boracay Island as "Tourist Zones and Marine Reserves" under the administration of the Philippine Tourism Authority.
On 22 May 2006, President Gloria Macapagal-Arroyo issued Proclamation No. 1064 classifying Boracay Island into four hundred (400) hectares of reserved forest land (protection purposes) and six hundred twenty-eight and 96/100 (628.96) hectares of agricultural land (alienable and disposable). The Proclamation further provided for a fifteen-meter buffer zone on each side of the centerline of roads and trails, reserved for right-of-way which shall form part of the area reserved for forest land protection purposes.
This later law made portions of Boracay susceptible to private acquisition through any of the modes allowed under the Public Land Act particularly by judicial confirmation of imperfect or incomplete title, i.e., open notorious, exclusive, adverse possession and occupation under a bona fide claim of ownership since June 12, 1945 or earlier.
But because proving possession "since June 12, 1945 or earlier" is difficult, Republic Act No. 11573 was approved on July 16, 2021. The new law reduced the number of years of possession which should no longer be reckoned from June 12 , 1945 but instead requires only 20 years of possession prior to the filing of application for free patent.
The more urgent concern is to settle the land disputes in Boracay once and for all even before opening casinos that could result in a seismic shift in the order of priorities.
There are gifts that either nature or time had handed down. Some of them become part of our national patrimony that the Constitution protects.
In MANILA PRINCE HOTEL v. GOVERNMENT SERVICE INSURANCE SYSTEM, MANILA HOTEL CORPORATION, COMMITTEE ON PRIVATIZATION and OFFICE OF THE GOVERNMENT CORPORATE COUNSEL, G.R. No. 122156 February 3, 1997, treating Manila Prince Hotel as part of national patrimony, the Supreme Court held that "For more than eight (8) decades Manila Hotel has bore mute witness to the triumphs and failures, loves and frustrations of the Filipinos; its existence is impressed with public interest; its own historicity associated with our struggle for sovereignty".  
Boracay, too, had been not just a place of respite. It had hosted conventions to the awe of national and international leaders. Despite the unsettled land disputes, it has always been a cornucopia of what is fun and enjoyable. To be sure, it identifies with the Filipino soul.
The white powdery sand beaches that seem to go on for eternity are like a distant dream of what we Filipinos aspire for, for our country. We wish that the crystal clear waters will sanctify societal-ills that has been our pandemic even before Covid-19.
May the government tread the waters with prudence on the casino issue. 
            Indeed, there are sublime things in life that cannot just be chipped away.
(The author is the senior partner of ET Reyes III & Associates– a law firm based in Iloilo City. He is a litigation attorney, a law professor and a book author. His website is etriiilaw.com).