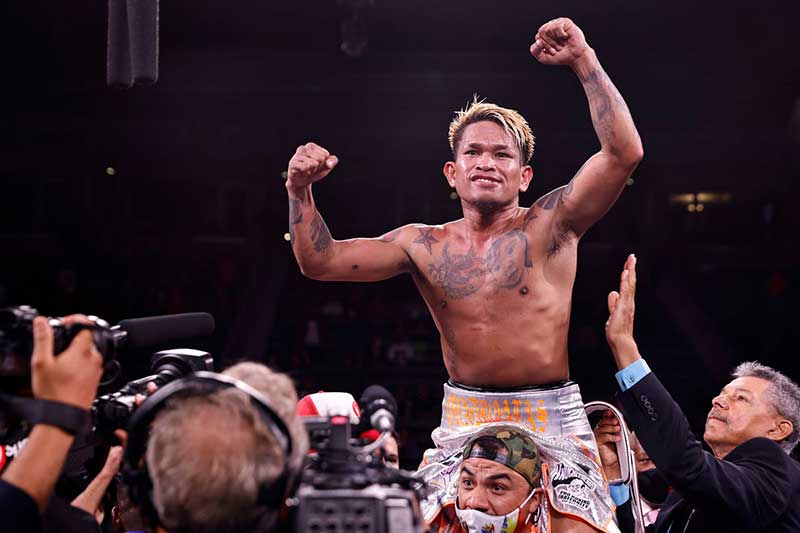 By Leobert Julian A. de la Peña
Another championship belt went to waste for the Philippines.
After almost a month of deliberation, the World Boxing Organization (WBO) officially announced that Filipino boxer Johnriel Casimero will no longer be their bantamweight champion.
WBO's decision came after the flashy Filipino pug violated a weight cut rule heading into his second arranged fight against English boxer Paul Butler.
The boxing governing body found out that Casimero used the sauna for weight cutting purposes, a strictly prohibited way of losing pounds by the British Boxing Board of Control (BBBoC).
This is the second time that Casimero is forfeiting the bout against Butler after a no-show during their first proposed clash last December. His camp said that he was infected with viral gastritis then.
Due to his second no-show in his supposed clash with Butler, his kababayan Jonas Sultan filled in his spot but eventually lost via unanimous decision.
WBO made their decision official after posting the actual written document of Casimero's penalty which included their grounds and reasons why they chose to strip him of his belt.
In the eight-page document, the WBO shared the detailed timeline of Casimero's violations which was signed and noted by Chairman and president Luis Batista Salas.
As of this time, Casimero and his camp are yet to respond to WBO's final decision and will have to go back to square one if he wants to regain his bantamweight title.
Casimero is currently on a roll before becoming a flop in his arrangement with Butler and defeated Duke Micah via knockout and the veteran tactician Guillermo Rigondeaux via split decision.