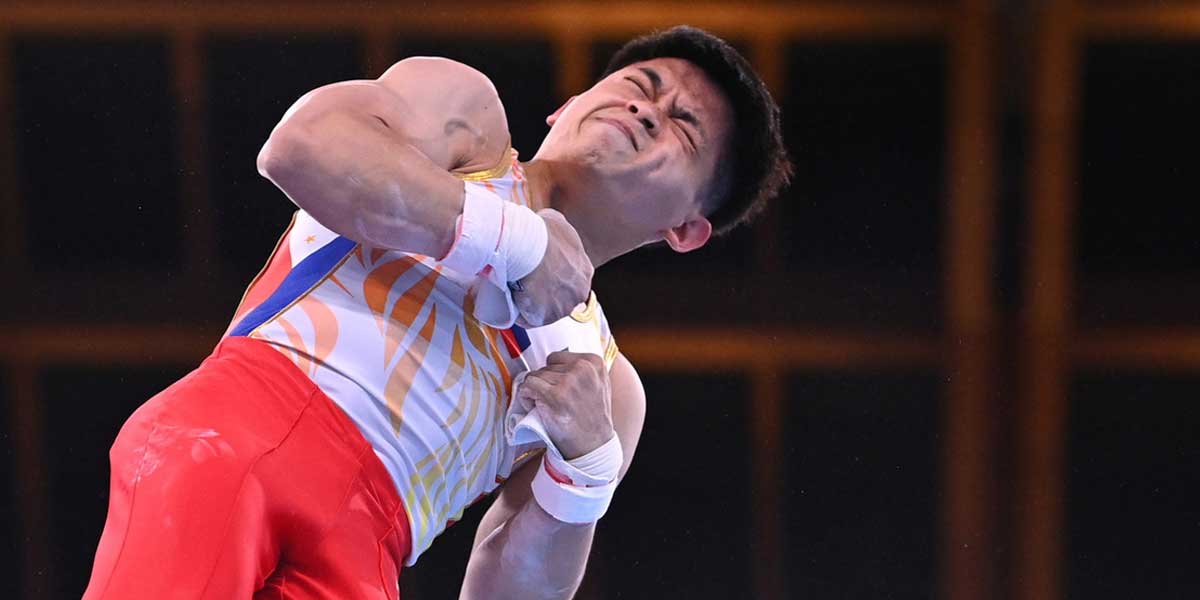 By Sean Rafio
Carlos Yulo redeemed himself after a disappointing fifth-place finish during the recently concluded 2021 Artistic Gymnastics World Championships in Kitakyushu, Japan.
A day after losing his title defense in the floor exercise, Yulo more than made up for it by claiming the gold in the men's vault and silver in the parallel bars.
The Filipino gymnast was the first to go in the 8-man finals of the vault event and immediately set the bar.
His first attempt scored 14.800 after an execution featuring three twists.
Yulo's sensational second attempt earned a score of 15.033 after a clean execution of the Dragulescu vault.
The 21-year-old scored an average of 14.916 in the vault final and captured his second world championship title.
Wrapping up his campaign in the 50th FIG Artistic Gymnastics World Championships, Carlos Yulo won the silver medal in the parallel bars finals.
The Filipino Olympian scored a total of 15.300 points with 8.900 points on execution and 6.400 points on difficulty.