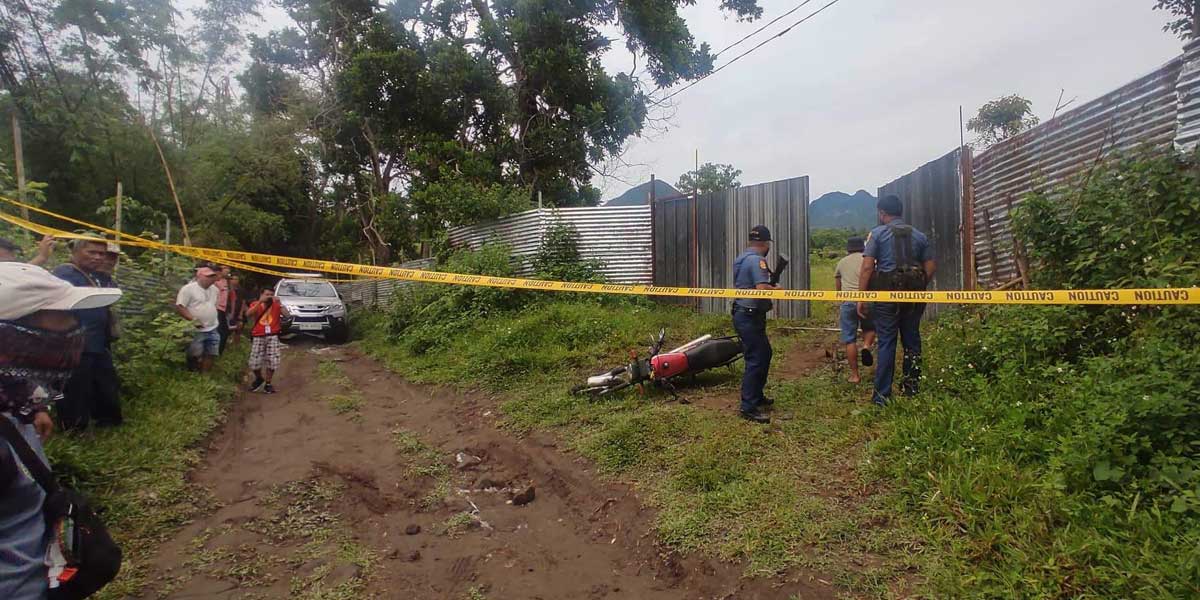 By Glazyl Y. Masculino
BACOLOD City – A caretaker of a private property was gunned down by unidentified perpetrator or perpetrators at Purok 12-A Las Altas, Barangay Alangilan here last Sunday.
Police identified the victim as Rene Mateo, 44, of the said village.
Captain John Christopher Masangkay, head of Police Station 5, said Mateo was on his way home on board his motorcycle when he was shot.
"Siguro nakadalagan pa siya pero gin sunod pa siya kag gin finishing," Masangkay said, adding that the victim succumbed to five gunshot wounds in the head, back, arms, and legs.
Police recovered from the scene ammunition casings and a fired bullet of still undetermined caliber.
Masangkay believed that the perpetrator/s might have waited for the victim. "Basi bala may spotter," he said.
Masangkay said they are looking into a misunderstanding with his co-workers as possible motive in the incident.
"Bag-o lang siya na regular sa work, and three years na siya sa gina obrahan niya," the station commander added.
Masangkay said there were no witnesses as the area was very remote. "Kalapad sang lugar, may mga workers pero layo ang opisina sa gate, wala man closed circuit television (CCTV) camera," he added.
The victim had no previous criminal record.
The victim's co-workers and the management are cooperative with the police, according to Masangkay, adding that they are even willing to undergo paraffin test for gunpowder residue.