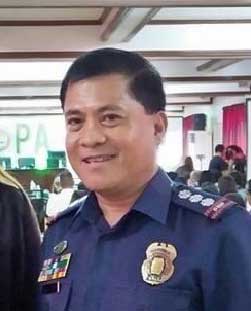 By Felipe V. Celino 
ROXAS CITY, Capiz – Police Colonel Julio Gustilo Jr., director of the Capiz Police Provincial Office (CPPO), will retire from service on Friday, July 23, 2021.
Gustilo's successor is Colonel Valdemer Llaneta from Camp General Rafael T. Crame in Quezon City.
A simple turnover of command will be held at the CPPO headquarters in Brgy. Lanot here.
Gustilo said he is happy even if he will leave the organization where he spent the best part of his life.
But he assured that his successor will continue his programs and projects.
Among the programs that he initiated during his directorship was the Bahaynihan or Bahay at Kabuhayan Nila Handog Namin of the Philippine National Police (PNP).
The program provides housing to indigent or poor families.
At present, 63 beneficiaries have availed of the housing program, which is the first not only in Capiz but in the country.
The free housing program of the Capiz police has been replicated by other police provincial offices.
In a Facebook post on Wednesday, Gustilo bid farewell to Capiz and his colleagues.
"Before my exit as Provincial Director, I was featured in PNP Rektang Konek via UNTV in connection with our unique BAHAYNIHAN Project. As I leave the portal of this institution, I will carry in my heart the pride of being part of this noble initiative. GOD BLESS CAPIZ. CAPIZ PPO, CONTINUE SERVING THE PEOPLE WITH A HAPPY HEART."