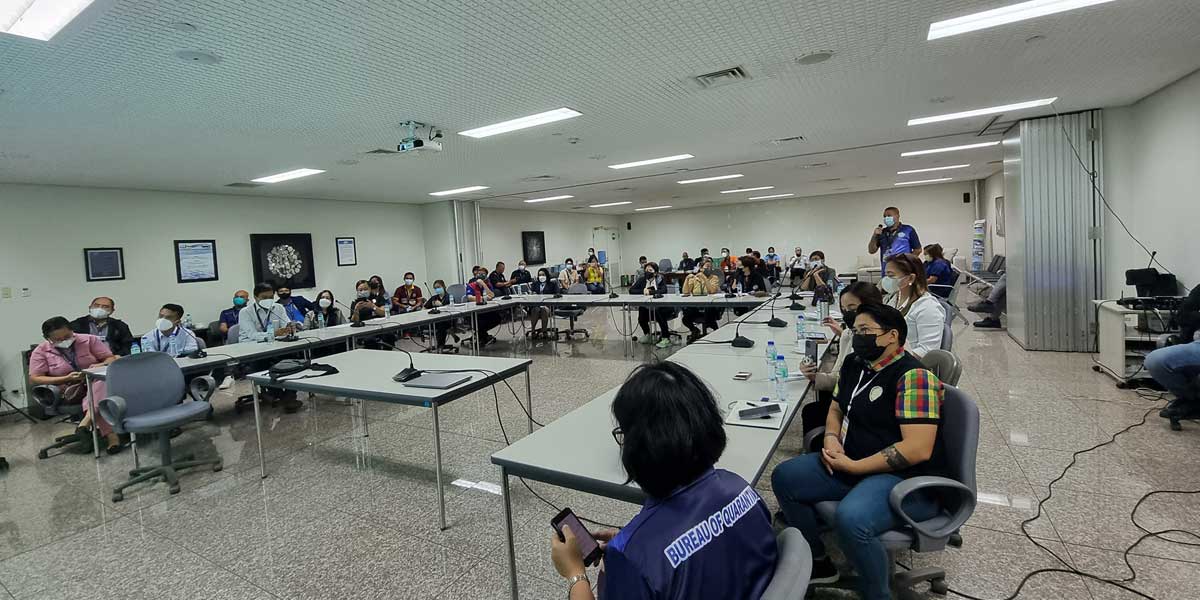 By John Noel E. Herrera
With the suspension of international flights at Iloilo Airport remaining in place for over two years now, people are asking when it will open to overseas flights again, as the country is not just facing the coronavirus disease 2019 (COVID)-19 pandemic now, but also the threat of monkeypox outbreak.
The Iloilo Provincial Government conducted a consultation meeting with members of the Regional Inter-Agency Task Force (RIATF) on COVID-19 and representatives from the Civil Aviation Authority of the Philippines (CAAP) to talk about the resumption of international flights.
Governor Arthur Defensor Jr. said he wanted to make sure that there is already a protocol set for a monkeypox outbreak before agreeing to reopen the airport to international flights.
Dr. Bea Camille Natalaray of the Department of Health (DOH)-6 explained the agency's policies mandating and directing the plan of action for monkeypox case prevention, detection, management, and surveillance.
Dr. D'wanie Conlu of the Bureau of Quarantine (BoQ)-6 also discussed the current protocols being implemented by the bureau on airports and seaports in the country accommodating overseas flights and voyages.
Conlu also said that every individual arriving in the Philippines is required to complete an electronic Health Declaration Card and register with the One Health Pass (OHP).
Passengers who may develop symptoms and be traced from countries with cases of monkeypox will immediately be isolated and would undergo quarantine.
Defensor also suggested adding more screening teams in the airport to avoid congestion, especially the physical examination of individuals for monkeypox symptoms.
The governor added that a simulation exercise (SIMEX) should be conducted to "determine the proper mechanism based on the existing guidelines to be utilized by the BoQ and the Provincial Health Office team for the screening of foreign arrivals for probable monkeypox and COVID-19 cases, and those who are unvaccinated foreigners.
As of Aug 23, 2022, there are already four confirmed cases of monkeypox in the country.
Meanwhile, Iloilo City Mayor Jerry Treñas said in a press conference that he is in favor of the resumption of international flights.
But the mayor explained that it should just be reopened "gradually" as he would rather make sure that all eligible Ilonggos have received their COVID-19 vaccines.
The Iloilo Airport in Cabatuan town used to cater direct flights to Hong Kong and Singapore, but Defensor asked to suspend international flights when the COVID-19 pandemic erupted in March 2020.