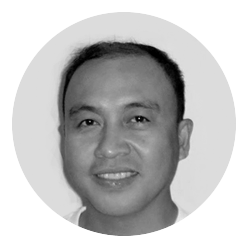 By Alex P. Vidal
"Democracy substitutes election by the incompetent many for appointment by the corrupt few." – George Bernard Shaw
THE illustrious batch that produced some of the Philippines' greatest statesmen and brilliant lawmakers like Alejandro D. Almendras, Gaudencio E. Antonino, Magnolia W. Antonino, Benigno S. Aquino, Jr. (Former President Noynoy's father), Dominador R. Aytona, and the marvelous Jose W. Diokno was the Sixth Congress in 1966-1969 headed by Senate President Arturo M. Tolentino.
It was hailed by political scientists and historians to be "the best-ever Philippine Senate."
Sixth Congress also saw the rise and stardom of the "Stormy Petrel of the South", Iloilo City's maverick leader, Rodolfo T. Ganzon, idol of the Timawa (poor).
There was also Eva Estrada Kalaw, Maria Kalaw Katigbak, Wenceslao R. Lagumbay, Juan R. Liwag, Genaro F. Magsaysay, Manuel P. Manahan Raul S. Manglapus, and Camilo Osias.
Cebu's Sergio Osmeña, Jr. was a member of that illustrious batch, along with Emmanuel N. Pelaez, Leonardo P. Perez, Gil J. Puyat, Francisco Soc Rodrigo, Gerardo M. Roxas (Mar's father), the eminent Jovito R. Salonga, human rights behemoth Lorenzo M. Tañada, Lorenzo G. Teves, and Tecla San Andres Ziga.
Those were the star-studded members of the Senate when clowns and showbiz stuntmen and comedians couldn't yet penetrate the elite cast of quality public servants, unlike today.
-o0o-
The Senate Seventh Congress (1970-1973) led by Senate President Gil J. Puyat also made waves what with the presence of come-backing Ambrosio B. Padilla, team captain of the RP basketball team that placed third in the 1936 Berlin Olympics.
The Olympics cage icon first ran and won as senator when he resigned as solicitor general under President Ramon Magsaysay in 1957.
But Martial Law cut short all the senators' tenure in 1972.
President Ferdinand Marcos subsequently phased out the Legislature as the country's new Constitution transformed the system of government from presidential to parliamentary.
When democracy was restored after EDSA Revolution in 1986, the Senate Eight Congress (1987-1992), led by Senate President Jovito Salonga, produced yet the country's most dynamic and prolific leaders like Aquilino Pimentel Jr., Rene Saguisag, Edgardo Angara, Wigberto Tanada, Teopisto Guingona Jr., Joey Lina, Orlando Mercado, Heherson Alvarez, and the lone survivor from the opposition, former Martial Law architect Juan Ponce Enrile.
Former Iloilo Gov. Arthur Defensor Sr., father of incumbent Iloilo Governor Arthur Jr., was the lone casualty from the President Cory Aquino-inspired administration senatorial ticket that nearly scored a sweep (Enrile bumped off Defensor for the 24th slot).
-o0o-
It was in the Senate Ninth Congress (1992-1995) led by Senate President Neptali Gonzalez where movie comedian and action stars like Vicente Sotto III, Ramon Revilla Sr. and Freddie Webb started to make their present felt.
PBA playing-coach Robert Jaworski and putschist Gringo Honasan followed suit in the Senate 11th Congress (1998-2001) headed by Senate President Marcelo B. Fernan of Cebu.
To add insult, action stars Lito Lapid, Ramon "Bong" Revilla Jr., and Jinggoy Estrada completed the Senate 13th Congress (2004-2007) led by Senate President Franklin Drilon.
Another putschist Antonio Trillanes IV made it in the Senate 14th Congress (2007-2010) led by Senate President Manuel Villar.
And finally in the Senate 16th Congress (2013-2016) headed by Senate President Franklin Drilon, Ma. Lourdes "Nancy" Binay stole the limelight.
In the current Senate, now headed as President by Vicente Sotto III, the Filipinos' worst nightmare occurred: we now have Bong Go, Bato dela Rosa, Manny Pacquiao, to name only a few misfits.
Tralala, one of the three aforementioned lackeys of President Rodrigo Duterte could be our next President in 2021.
When Pericles died in 429 BC, the Greeks mourned the loss of arguably the most prominent and influential statesman, orator and general of Athens during the Golden Age.
When Draco died in 600 BC, the Greeks wept the departure of Ancient Greece's first recorded legislator who laid down Greece's first constitution known as Draconian Constitution.
(The author, who is now based in New York City, used to be the editor of two dailies in Iloilo)