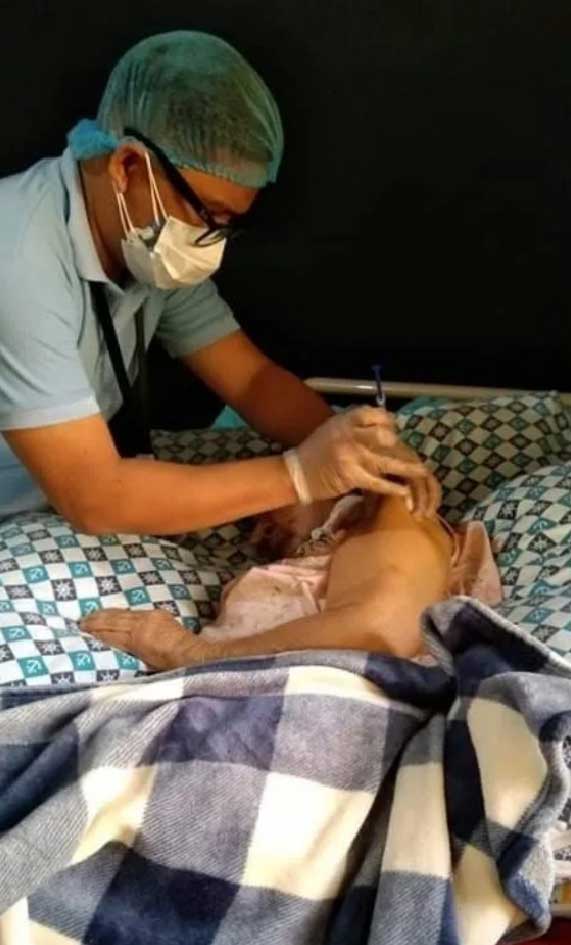 A total of 300 individuals were inoculated at Brgy. Calumpang in Molo, Iloilo during the second batch of the barangay-based COVID-19 vaccination program on Thursday.
Punong Barangay Roberto Niño Jr. of Calumpang said in a radio interview that they visited persons with disabilities (PWDs) and elderlies in the second batch of the vaccine rollout at the designated vaccination site in the Marian Hall of Our Lady of the Miraculous Medal Parish.
10 bedridden residents of Calumpang were also included in the second batch of the inoculation program. The vaccinators visited the residents in their homes to personally administer the doses.
Last July 9, around 300 residents who are either bedridden, PWDs or senior citizens were vaccinated during the kick-off of the barangay-based vaccination program of the Iloilo City government in Calumpang.
This is the first micro vaccination site of the Iloilo City government apart from the six mega-vaxx centers at the Central Philippine University, Iloilo Convention Center, University of San Agustin, Ateneo De Iloilo, University of the Philippines Visayas (UPV), and Iloilo National High School.
Mayor Jerry Treñas said the city government will soon go barangay-based in its Covid-19 vaccination program due to the limited supply of vaccines.
He added that they are still finalizing the possible barangays in the metro which will adopt the village-based inoculation program.
"Ginafinalize ta with the limited vaccines that we have, we will go to barangay based and mapili lang kita barangay. We will target 300 individuals to be vaccinated per day kag ang mga bedridden kag wala pagwa sa ila panimalay ang aton prioritize," he said in a media interview on Thursday.  (ERS)