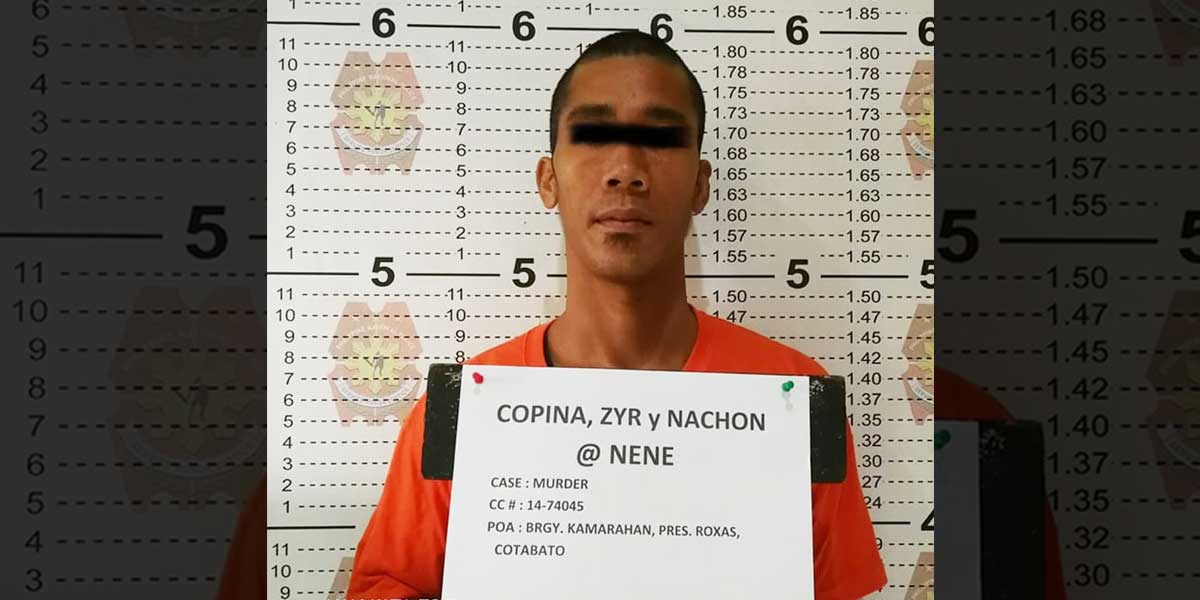 By Jennifer P. Rendon
A man from Cabatuan, Iloilo was arrested in President Roxas, Cotabato province early morning of August 17, 2021.
Zyr Copina, 35, of Barangay Lutac, Cabatuan, was charged for murder and is the fifth most wanted person in the town.
He was collared at Barangay Kamarahan, President Roxas following his involvement in a 2014 murder incident.
Copina and his family sought refuge in Cotabato, a move that was supposedly done for good.
But police operatives still tracked him down.
Copina was apprehended by virtue of an arrest warrant for murder docketed under Criminal Case Number 14-74045.
Judge Antonio Natino of the Regional Trial Court Branch 26 in Iloilo City issued the warrant on June 4, 2014.
No bail was set for his temporary liberty.
Copina is currently detained at the President Roxas Municipal Police Station and will immediately be turned over to the court.