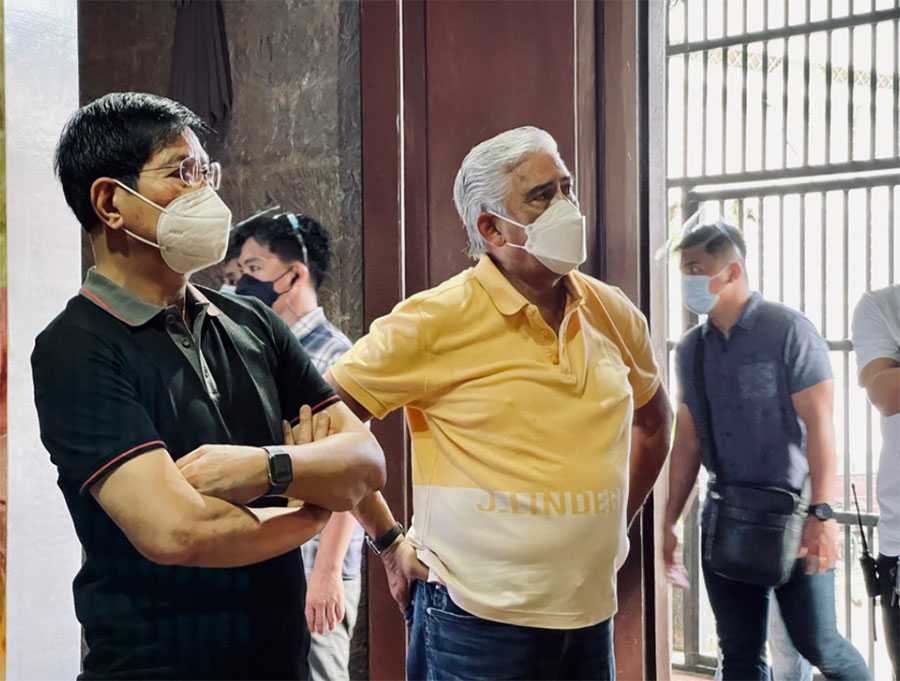 The national government can solve the woes of Filipino farmers and fisherfolks by buying half of their produce or catch every harvest season.
Senate President Vicente Sotto III and Senator Panfilo Lacson are pushing for this scheme to address the chief complaint of farmers on low income from their farms.
Lacson, who is running for president in the May 2022 elections, said one of their programs is to procure half of the farmers' harvest, which is a far cry from the 2 percent aid to the farmers.
By cutting out the middlemen in the process, it would help keep food prices competitive in the local markets without affecting the potential earnings of farmers and fishermen, he added.
Sotto III, who is Lacson's vice presidential bet, said the scheme will still ensure food security even if the middle traders are skipped in the procurement of farm products.
"One of our programs for the farmers and fisherfolk is that 50% of their output will be bought by the government directly at their own price without the middleman," Sotto III said.
Mr. Sotto noted that this concept was put forward by Partido Reporma Secretary-General and Davao del Norte Governor Edwin I. Jubahib, who has been implementing a similar program in his province.
Apart from produce procurement, the two candidates will also focus on irrigation, and distribution of seeds and fertilizers to the farmers.
They also vowed to crack down on smuggling of agricultural products which are flooding local markets and artificially depressing prices, to the detriment of local farmers' incomes.
"It's only proper that local products are the ones flooding the markets and being bought by Filipino consumers," Lacson said.