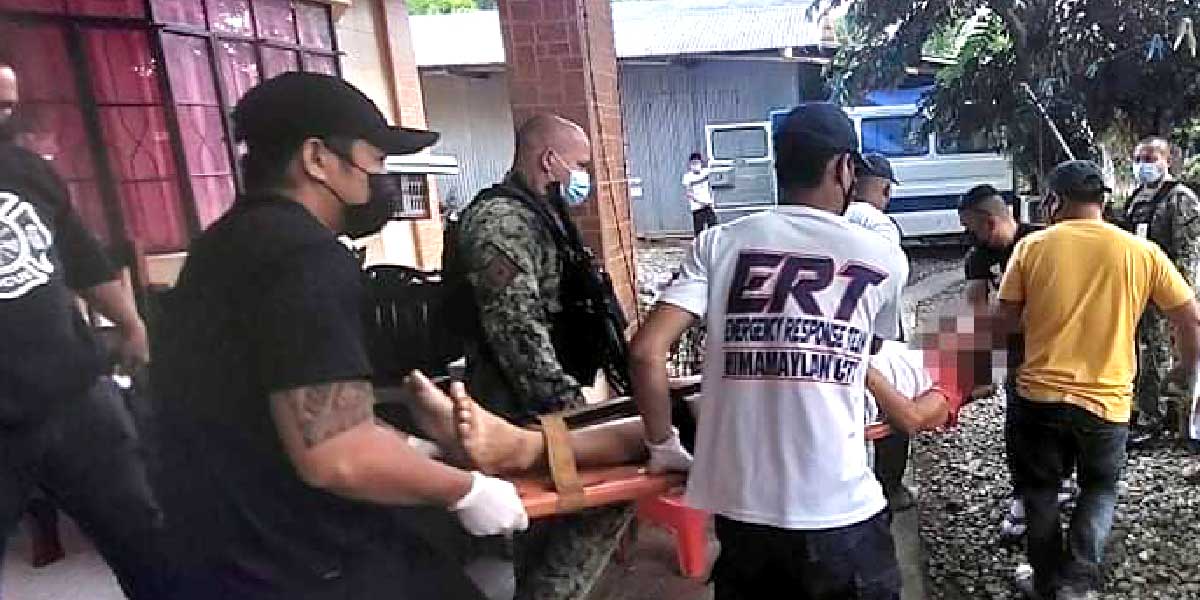 By Glazyl Y. Masculino
BACOLOD City – A birthday celebration turned bloody after a businessman allegedly shot himself after reportedly killing his live-in partner and two children inside their house at Barangay 4, Himamaylan City, Negros Occidental last Saturday.
Police Lieutenant Arturo Margallo Jr., deputy police chief of Himamaylan City Police Station, identified the fatalities as 59-year-old Raymundo Diaz (suspect) and his partner Mary Rose Egca, their daughter aged one year and nine months, and son aged seven months (victims).
Margallo said Diaz and Egca figured in an argument early that day, as the former reportedly won't allow the latter to go home to celebrate her 25th birthday with her family.
While the couple was arguing, Margallo said the couple's helper, who was outside, heard four gunshots inside the house, prompting her to call for police assistance.
When the police arrived, they saw all four of them lying on the floor with blood coming out of their bodies.
A Super .38 caliber pistol was found near Diaz. All four of them suffered gunshot wounds in the head and face, Margallo said.
Egca and the children were declared dead on arrival at a hospital, while Diaz passed away at a hospital here later that day.
Police also recovered from the scene four ammunition shells of the same caliber.
Margallo said they are still investigating how the incident happened, particularly the scenario after the couple figured into an argument.
Although there's a possibility that Diaz shot himself after shooting his partner and children, Margallo said it is not yet conclusive if he really attempted to kill himself, as there was no witness.
Margallo said that Diaz was a widow, but police did not know how long the couple was living together.
Police also did not know yet if the couple had previous arguments that could trigger such violence.
Investigation is ongoing to establish the motive.