By Noelle Dizon
In line with the Bureau of Internal Revenue's (BIR) commitment to improve the delivery of frontline services to taxpayers, 48 Revenue District Offices (RDOs) under eight Revenue Regions (RR) pursued the ISO Certification of their business registration processes.
These Revenue Regions are RR 4-San Fernando, Pampanga; RR 6-Manila; RR 7A-Quezon City; RR  7B-East NCR; RR 8A-Makati City; RR 9A-CaBaMiRo; RR 9B-LaQueMar; and RR 19-Davao City.
The pursuit for ISO Certification is in compliance with the mandate set forth in Executive Order No.  605 issued in 2007, which directed all government offices to adopt the ISO 9001:2000 (updated to ISO 9001:2015 Version) Quality Management System as part of the implementation of a government-wide quality management program, with priority given to frontline services.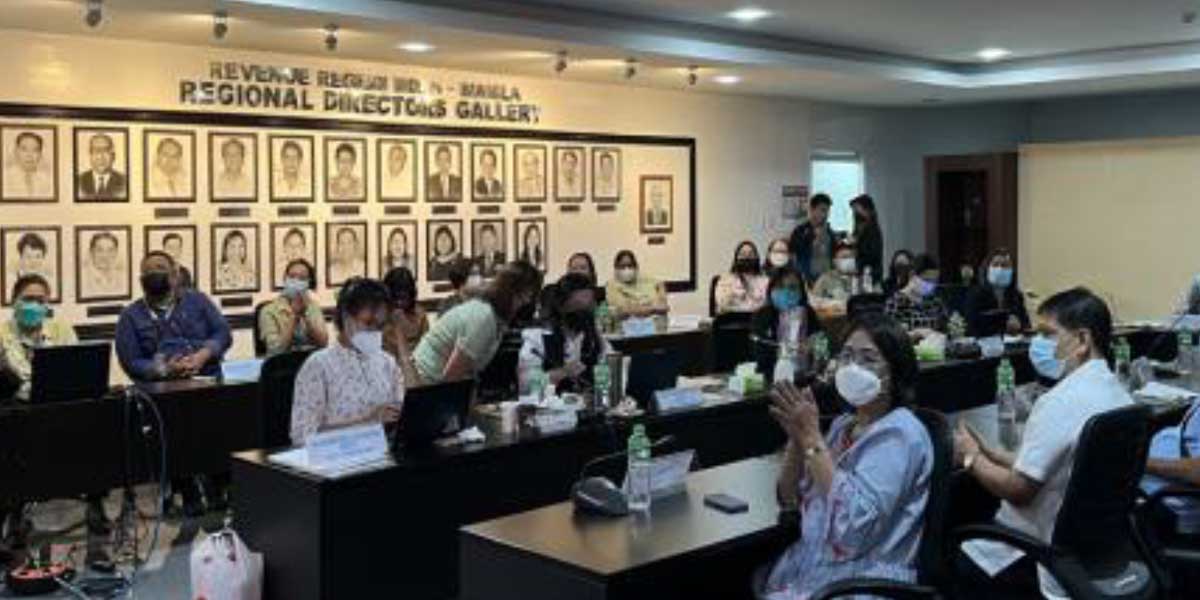 The Bureau's ISO Certification covers the Quality Management System for the primary and secondary business registration processes of the RDOs.
These include the application and issuance of Taxpayer Identification Number (TIN) and Certificate of Registration; and application and issuance of Authority to Print Receipts, Invoices and other Supplementary Receipts; Registration of Books of Accounts; and Registration of Cash Register Machines, Point-ofSale Machines, Special Purpose Machines, and other receipting system.
Since October 2011, the Bureau has pursued the ISO Certification of its business registration processes.
The first Revenue Region to pass the ISO Certification standards was RR No. 7-Quezon City when it was still comprised of nine (9) RDOs.
For 2022, the ISO 9001:2015 Certification shall be expanded to include the RDOs in three (3) more Revenue Regions, namely: RR 5-Caloocan City, RR 8B-South NCR and RR 11-Iloilo City.