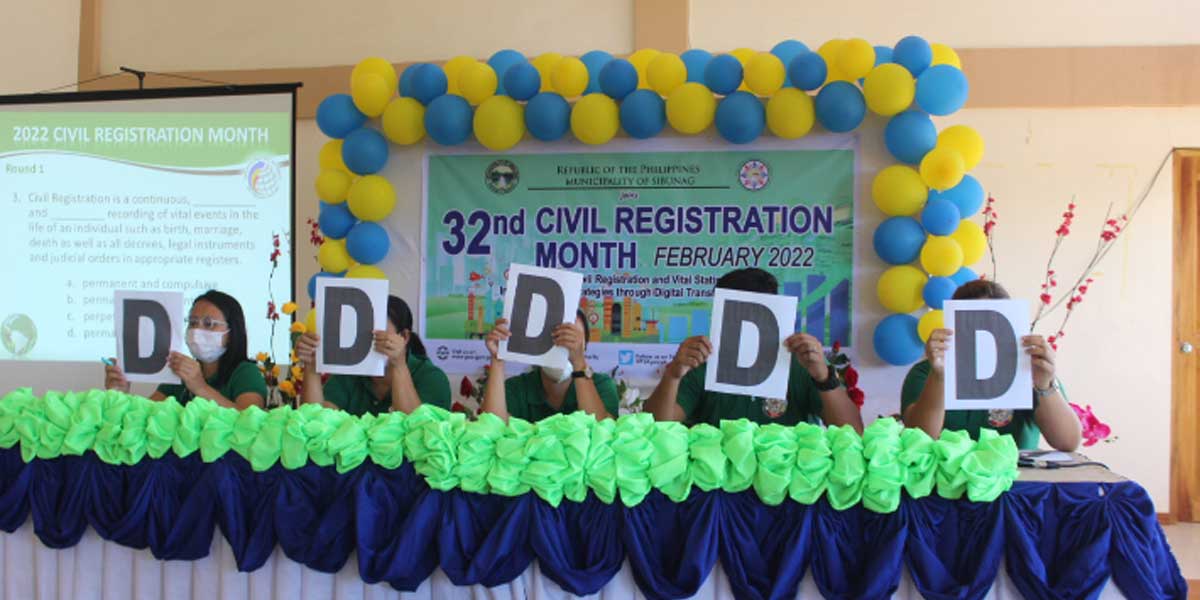 A staff member of Buenavista Municipal Civil Registrar's Office (MCRO) made her colleagues proud as she won in the 32nd Civil Registration Month (CRM) Provincial Quiz Bee during the recently concluded Opening Program of the CRM in Sibunag, Guimaras.
Robyn Lois C. Gaylan of Buenavista MCRO bested her fellow contestants – Michael C. Esprago of Jordan MCRO and Josie Galimba of Sibunag MCRO – in the 32nd CRM Provincial Quiz Bee Contest conducted by the Philippine Statistics Authority (PSA)-Guimaras Provincial Statistical Office in partnership with the Civil Registrar's Association of Guimaras (CRAG) on Feb 2, 2022.
Esprago landed on second place, while Galimba ranked third. The other two contestants – Joan Faith G. Galon of Nueva Valencia MCRO and Mary Grace Apepe of MCRO San Lorenzo – got the consolation prizes.
The top three winners were given certificates of recognition with corresponding cash prizes of Php4,000, Php3,000, and Php2,000, respectively. The consolation price winners got Php1,000 each.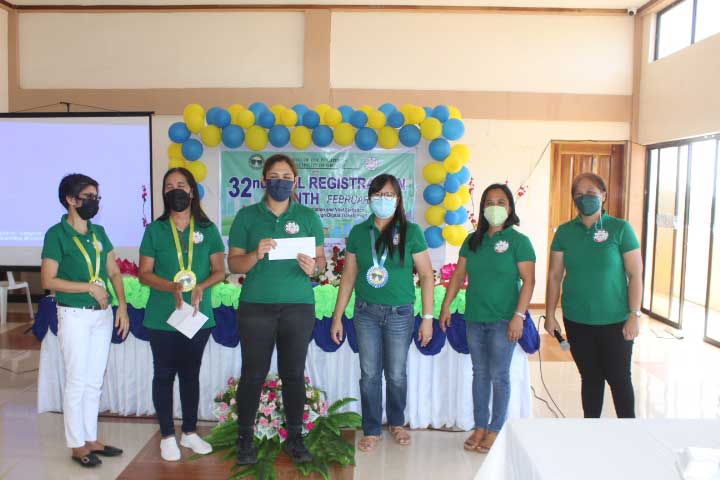 "Gaylan will represent the Province of Guimaras at the regional level quiz bee competition as one of the activities of the region in commemorating the CRM," Provincial Statistics Officer Nelida B. Losare said.
Losare said this year's Quiz Bee competition had a twist as the questions were not limited to civil registration matters but were a mix of statistics, gender-related issues and concerns, and current events.
The quiz bee contest aimed to test the level of awareness and readiness of the MCRO staff in answering queries of clients regarding civil registry documents processes, test their knowledge on statistics and awareness of the official data of their municipality, check their awareness on gender issues, and concerns as well as on current events.
"I am grateful with the support of the contestants who bravely accepted the challenge to represent their municipality in the Quiz Bee contest, inspired by the presence of their local Officials, the contestants managed to unveil their expertise in the field of Civil Registration," Losare said.