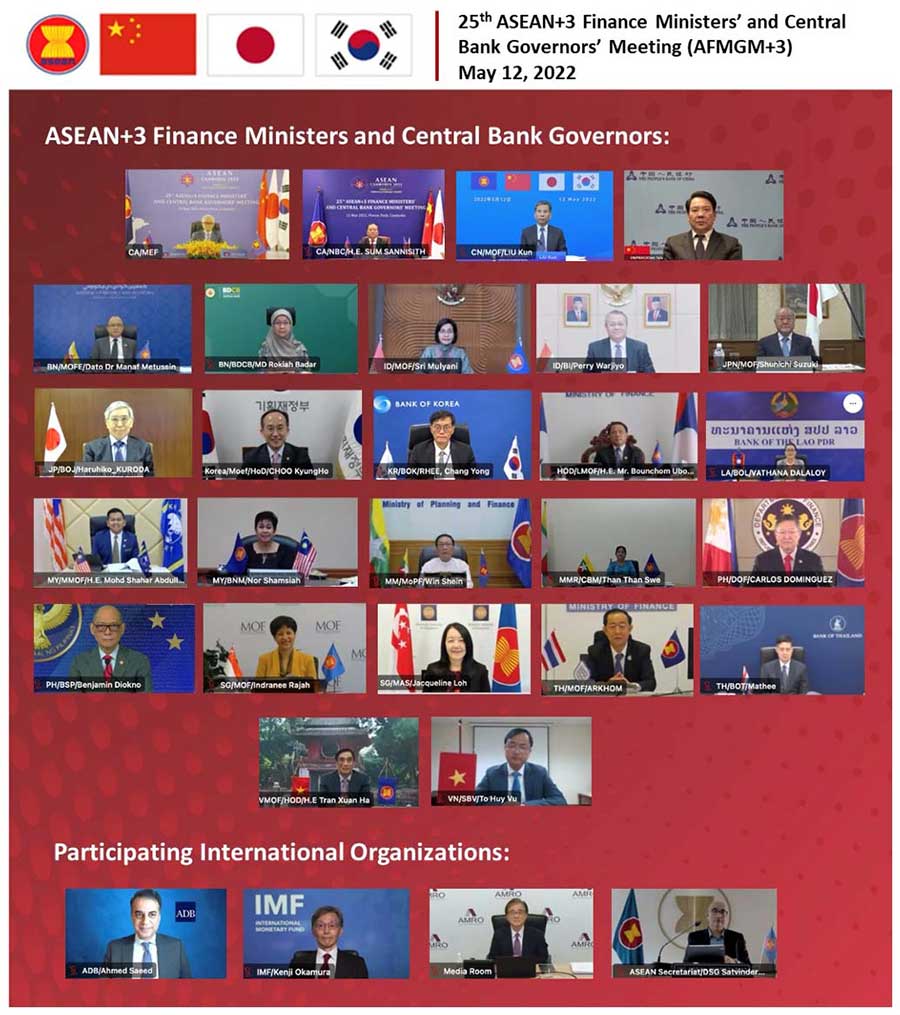 Bangko Sentral ng Pilipinas (BSP) Governor Benjamin E. Diokno, together with counterparts at the ASEAN+3 Finance Process during the virtual AFMGM+3 held on May 12, 2022, welcomed the progress of regional financial cooperation.
Key developments include the enhancements to Chiang Mai Initiative Multilateralization (CMIM); strengthened regional policy advisory role of the ASEAN+3 Macroeconomic Research Office; significant advancements in the regional bond market under the Asian Bond Markets Initiative; and adoption of new initiatives in the areas of financial digitalization and transition finance to foster the region's economic growth and financial integration.
The Finance Ministers and Central Bank Governors reaffirmed their commitment to further strengthen regional cooperation as outlined in the AFMGM+3 Joint Statement.