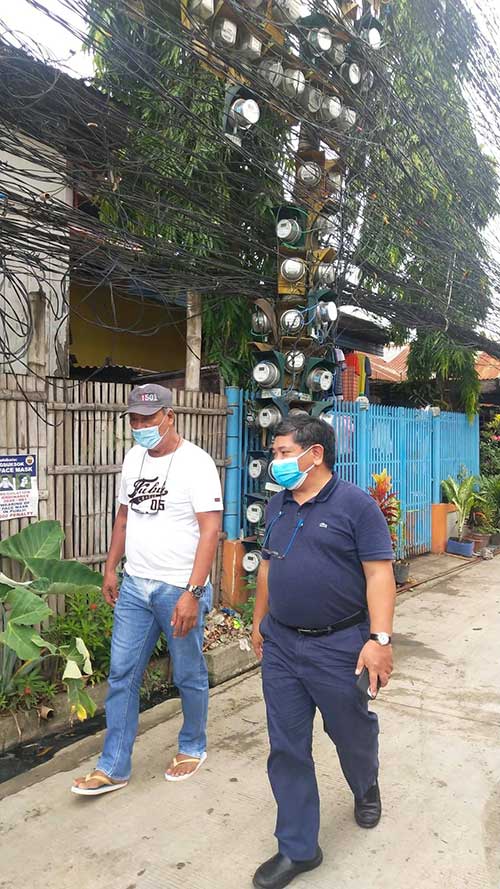 By Francis Allan L. Angelo
The top honcho of MORE Electric and Power Corp (MORE Power), the distribution utility in Iloilo City, said they also shun power interruptions in its franchise area.
MORE Power President/COO Roel Castro said brownouts translate to financial losses for the company as they continue to operate and spend sans revenues.
Castro said they spend more during brownouts, particularly on materials, contractors, and overtime pay of employees.
He added that all distribution utilities and electric cooperatives suffer the same "hemorrhage" during brownouts.
"MORE Power and other electric distribution utilities can only charge or bill consumers if there is electricity flowing from the lines to their meters and their household. If there is no electricity, the meter will not move and MORE cannot bill them," Castro said.
Since MORE Power inherited dilapidated distribution facilities, it was compelled to replace the equipment to avoid longer outages and possible breakdown of the distribution system, thus the scheduled power interruptions.
Castro said they have to replace 1,300 primary poles and almost 3,000 secondary wooden poles, which are rotting or leaning, with concrete and steel poles.
It would take three to five years for MORE Power to replace the dilapidated poles and power interruptions are inevitable to protect the workers and the community.
Castro reiterated that turning a blind eye to the dilapidated poles and facilities will result in unscheduled and massive brownouts.
"Kun indi naton ini pagbayluhan, mas dako ang damage kag mas malawig ang power interruptions kag indi naton mabal-an kun san-o ina matabo. Gani, importante nga maprevent naton ina paagi sa rehabilitations kag maintenance works," Castro said.
Apart from outages due to scheduled improvement activities, unscheduled power interruptions occur due to:
-old and dilapidated transformers, poles, and lines conking out;
-short circuits due to foreign objects or animals touching the distribution lines;
-accidents involving poles or tangling lines/wires.
-overloading of lines and transformers because of illegal connections.
Castro said their troubleshooting teams immediately respond to sudden outages to restore the supply.
The firm will gradually replace its primary lines with insulated wires to prevent short circuits when foliage or tree branches and other foreign objects touch the lines.
For poles and lines infested with animals, which also cause short circuits, MORE Power will install animal guards to prevent them from reaching the lines.
"We are doing everything to stabilize the distribution system and lower the price of electricity for our consumers," Castro said.