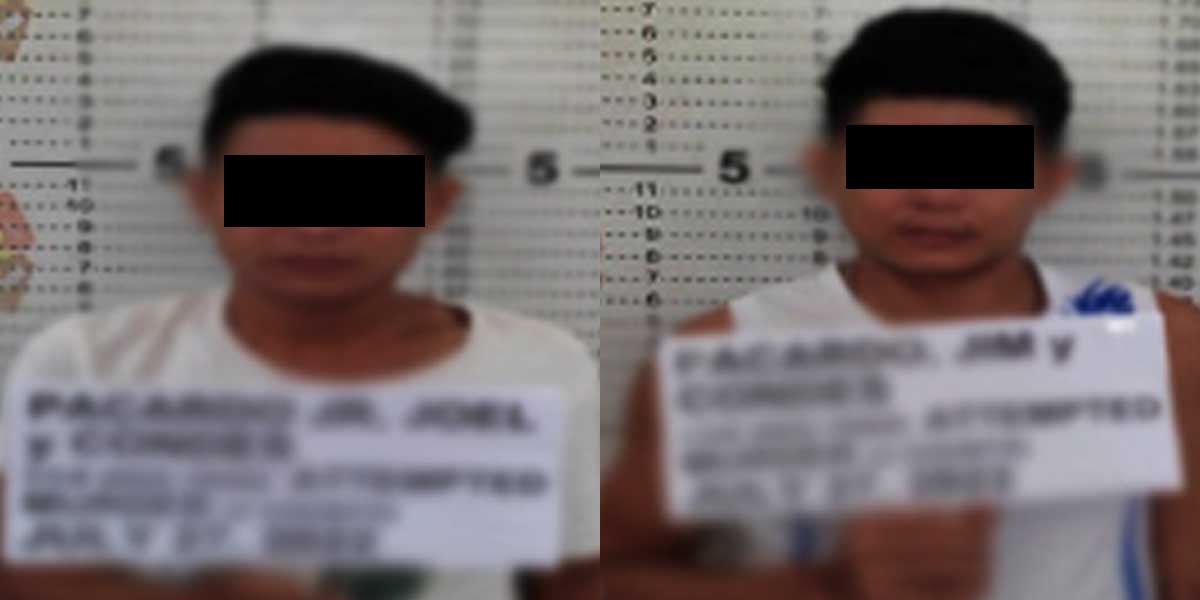 By Jennifer P. Rendon 
Two brothers accused of attempted murder were arrested in separate police operations in Iloilo province on July 27
Police identified the suspects as Jim Pacardo, 30, and Joel Pacardo, 27, both residents of Barangay San Antonio, Barotac Viejo, Iloilo.
Jim was arrested in Barangay Magdalo, Banate town while his younger brother was collared in Barangay Bugnay, Barotac Viejo. They were listed as number 8 and number 7 most wanted persons of Barotac Viejo, respectively.
Members of Barotac Viejo Municipal Police Station, together with Banate MPS and Iloilo Police Provincial Office-Intelligence Unit, served the alias warrant of arrest against the two suspects for double attempted murder.
Judge Jose Mauricio Gomez of the Regional Trial Court Branch 71 in Barotac Viejo, Iloilo issued the arrest warrant on July 7, 2022.
The Pacardo brothers were involved in an incident that happened May 16, 2020 at San Antonio, Barotac Viejo.
A P120,000 bailbond was recommended for their temporary liberty.
The two suspects are at the custody Barotac Viejo Municipal Police Station for proper disposition of their case.