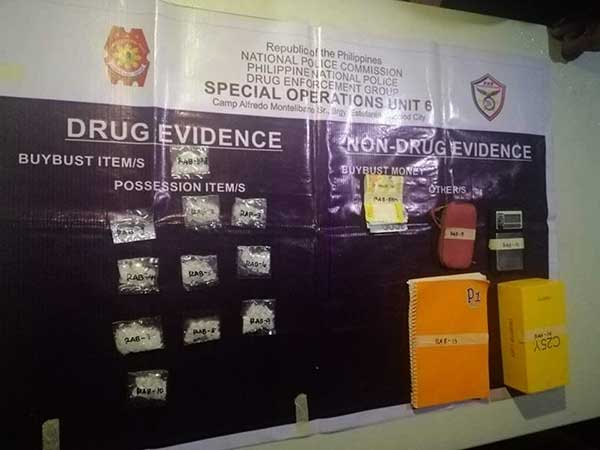 By Glazyl Y. Masculino
BACOLOD City – An estimated P374,000 worth of suspected shabu was seized from a man during an anti-drug operation at Barangay Banago here yesterday.
Carlo Arevalo, 24, of Barangay Banago was arrested a day after his younger brother was collared in Barangay 2 here Sunday.
Captain Paul Vincent Pendon, head of Police Station 2, said Carlo's capture was an offshoot of their follow up operation following the arrest of Mark Arevalo, 21, who told the police that his elder brother also had a similar transaction.
"Follow-up operation ni namon based sa gin hambal sang utod niya (Carlo)," he added.
Mark and his companion were arrested in a buy-bust in Barangay 2 last Sunday for possession of 41 grams of suspected shabu worth P278,800.
Pendon said the siblings are considered street level individuals and had no previous cases until their arrests.
Pendon said they are probing the source of the alleged contraband which they believe came from outside Negros Occidental. "Basi may ga middle (man) bala sa ila," he added.
Pendon said that Mark's alleged area of distribution is in Barangay 2, while Carlo is in Barangays Bata and Banago.
The brothers have yet to be reached for comment.