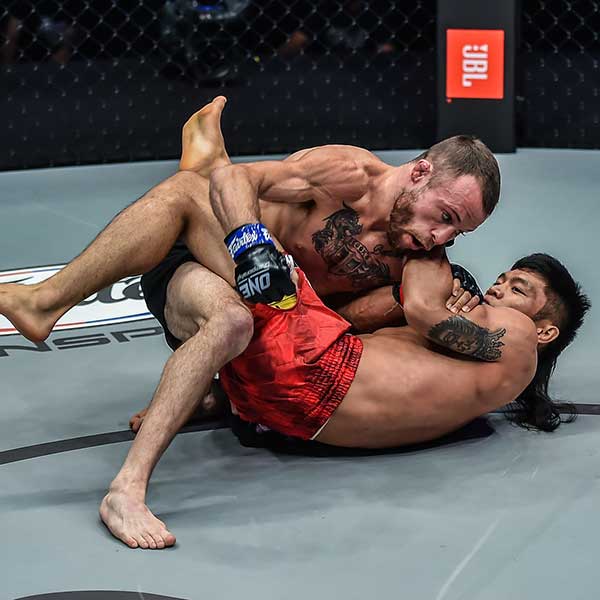 By Leobert Julian A. de la Peña
American grappler and wrestler Jarred Brooks walked his talk after proving to be too much for Filipino star Lito Adiwang during the main event of ONE: NextGen III in Singapore.
Brooks perfectly set up an arm triangle submission move after body slamming Adiwang at the 2:16 mark of the second round, doing it in style just like what he predicted during the pre-fight interview.
It was a dominant display of next-level grappling for the American as he immediately exerted his excellent ground game 20 seconds after the first bell rang.
After Adiwang missed a big right hand attempt, Brooks quickly went under his legs and successfully scored his first takedown of the match.
It took four grueling minutes for Adiwang to break free from Brooks' ground game but failed to connect clean punches and kicks as the first round ended.
The same start in the second round put Adiwang in a dangerous position once again as Brooks was able to shoot for another perfect takedown score and punished Team Lakay's bet with his vicious elbows and ground and pound.
Adiwang's agony would last for two minutes after Brooks pulled off his signature arm triangle submission move that saw the Filipino tap out with 1:55 remaining in the second round.
The win improved Brooks' professional MMA record to 17-2 while Adiwang dropped to 13-4 in the strawweight division.