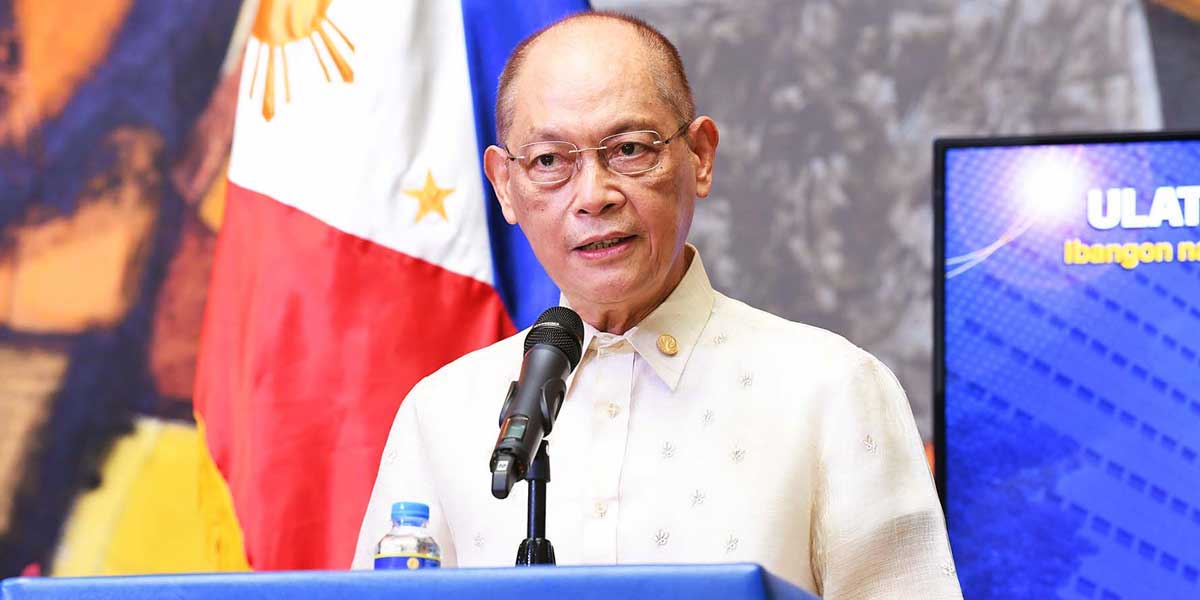 Finance Secretary Benjamin Diokno reiterated confidence in the country's bright economic outlook, citing expected improvements in inflation, the country's credit rating, and the performance of the Philippine peso.
"Inflation hit 6.4 percent last month but I bet this has already peaked. As you know oil prices have started to go down. So, we expect inflation to start to decelerate towards the end of the year. And in fact, we are confident that inflation will be within our target range of 2-4 percent next year," said Secretary Diokno on Wednesday (August 10) in an interview over a public affairs program.
Secretary Diokno said that the inflation rate will not have any severe impact on the Marcos, Jr. administration's gross domestic product (GDP) growth rate targets.
He echoed Socioeconomic Planning Secretary Arsenio Balisacan, who had said that the country's GDP has to grow by only 5.2 percent in the second half of 2022 to reach a full year growth rate of 6.5 percent – the lower band of the government's GDP growth target for 2022.
The Development Budget Coordination Committee (DBCC) has set the country's annual GDP growth target at 6.5 to 7.5 percent for 2022, and 6.5 to 8.0 percent in the next five years.
Secretary Diokno expressed confidence that there will be no downgrades in the country's credit rating, as the Marcos administration has crafted an economic plan that will boost investor confidence and ensure accelerated recovery.
"I think we are very confident that there will be no downgrades. In fact, it is notable that despite the two-year pandemic, the rating agencies have affirmed our investment grade rating, and downgraded nearly one-third of the emerging economies and even some developed countries. We're confident that we have presented a medium-term fiscal plan, as stated by the President, that is credible and doable. So, we don't expect any downgrade within the next few years. In fact, we are working for an upgrade," Secretary Diokno explained.
Secretary Diokno is similarly optimistic about the Philippine peso returning to P55 level or even lower against the US dollar by the end of the year.
"As you know, there's usually an influx of overseas Filipino remittances towards the fourth quarter. The peso has actually stabilized and, in fact, it's strengthening, and so I bet it will be around 55 by the end of the year," said Secretary Diokno.
Meanwhile, Secretary Diokno clarified that the reduction of the debt-to-GDP ratio will not happen over one year, but it will taper off to about slightly less than 60 percent by 2025.
The budget deficit-to-GDP ratio, on the other hand, will decrease to 3 percent by the end of the Marcos, Jr. administration.