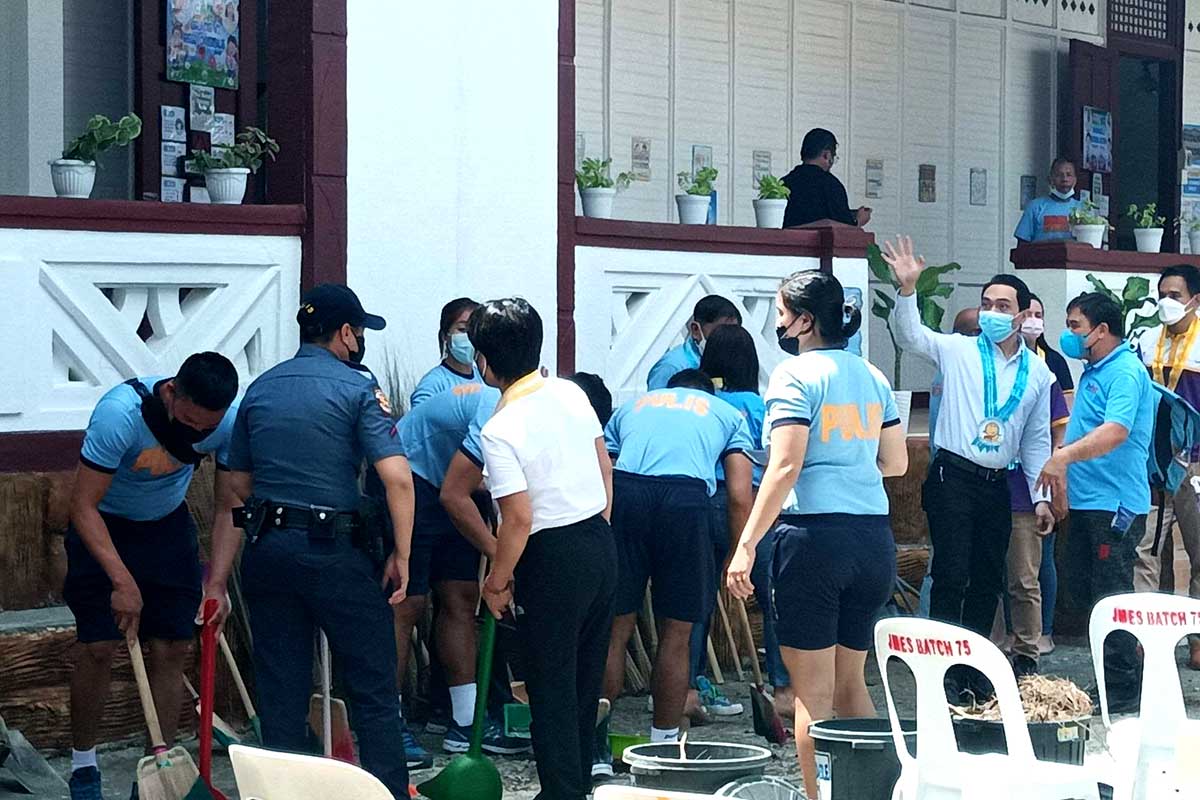 By John Noel E. Herrera
Themed "BRIGADA ESKWELA: Tugon sa Hamon ng Ligtas na Balik-Aral," the Brigada Eskwela Kick-Off program of the Department of Education's Schools Division of Iloilo City focused on recovery and safety in education as the COVID-19 pandemic, which affected the learning of students and delivery of education for two years, remains a threat.
"For two years, education happened at home, and we could hear parents complaining. Pandemic disturbed us, it distracted us to achieve our vision in life, but DepEd (Department of Education) never lost its vision so that we ensured continuity of delivering basic education, but now we have a different perspective. It is no longer continuity but also recovery because our children have suffered learning losses," SDO Iloilo City Assistant Schools Division Superintendent Novelyn M. Vilchez said during the kick-off program on Friday, Aug 12, 2022 at Jalandoni Memorial Elementary School.
Vilchez also said that the safety of everybody should be prioritized as the education department conducted the Brigada Eskwela, and also the implementation of face-to-face classes on Aug 22.
"We are doing all of these things to demonstrate our true concern to educating our children. Now the theme of Brigada Eskwela 2022 is a very fitting theme, why? Because in this pandemic time, we are going to struggle and face challenges squarely for us to ensure that we are going to deliver complete, quality, and liberating basic education," she added.
Iloilo Councilor Nick Baronda also said that "the pandemic greatly affected the way we deliver our education, and coming together like this is a testament that we are committed to move forward in our quest to give our learners quality education."
A ceremonial clean-up was also conducted during the program, as well as the signing on the wall of pledge of commitment which was participated by the SDO Iloilo City, partner organizations and stakeholders, and other invited guests.
A caravan was also held morning of Aug 12 which was participated by different teaching and non-teaching personnel in different districts of Iloilo City, and partner organizations and stakeholders of SDO Iloilo City.
SDO Iloilo City said all 66 schools in the city have Schools Safety Assessment Tools, which the education department already approved to ensure the safety of the students, teachers and other personnel when classes begin.
Vilchez also said that the teachers, parents, and students will start going back to elementary and secondary schools in the city beginning next week, Aug 15 to help in cleaning the surroundings, preparing the learning materials, and restructuring of classrooms.
She added that the Iloilo City Government, through its Special Education Fund, is helping the education department reconstruct and rehabilitate some classrooms in the city.
As of this writing, 74,688 learners have enrolled in Iloilo City.