On August 24-28, Ilonggos will fill their cups at the biggest Iloilo Coffee Festival brewing at the Festive Walk Iloilo, and at SM City Iloilo, in Mandurriao, Iloilo City.
With the tagline "I Like It Lokal", the festival will be an avenue for the Iloilo coffee community and the neighboring provinces to commune and grow the coffee industry together. The event also aims to build awareness for the farm-to-cup movement and foster good relations between farmers, suppliers, coffee shop owners, and other stakeholders in Western Visayas.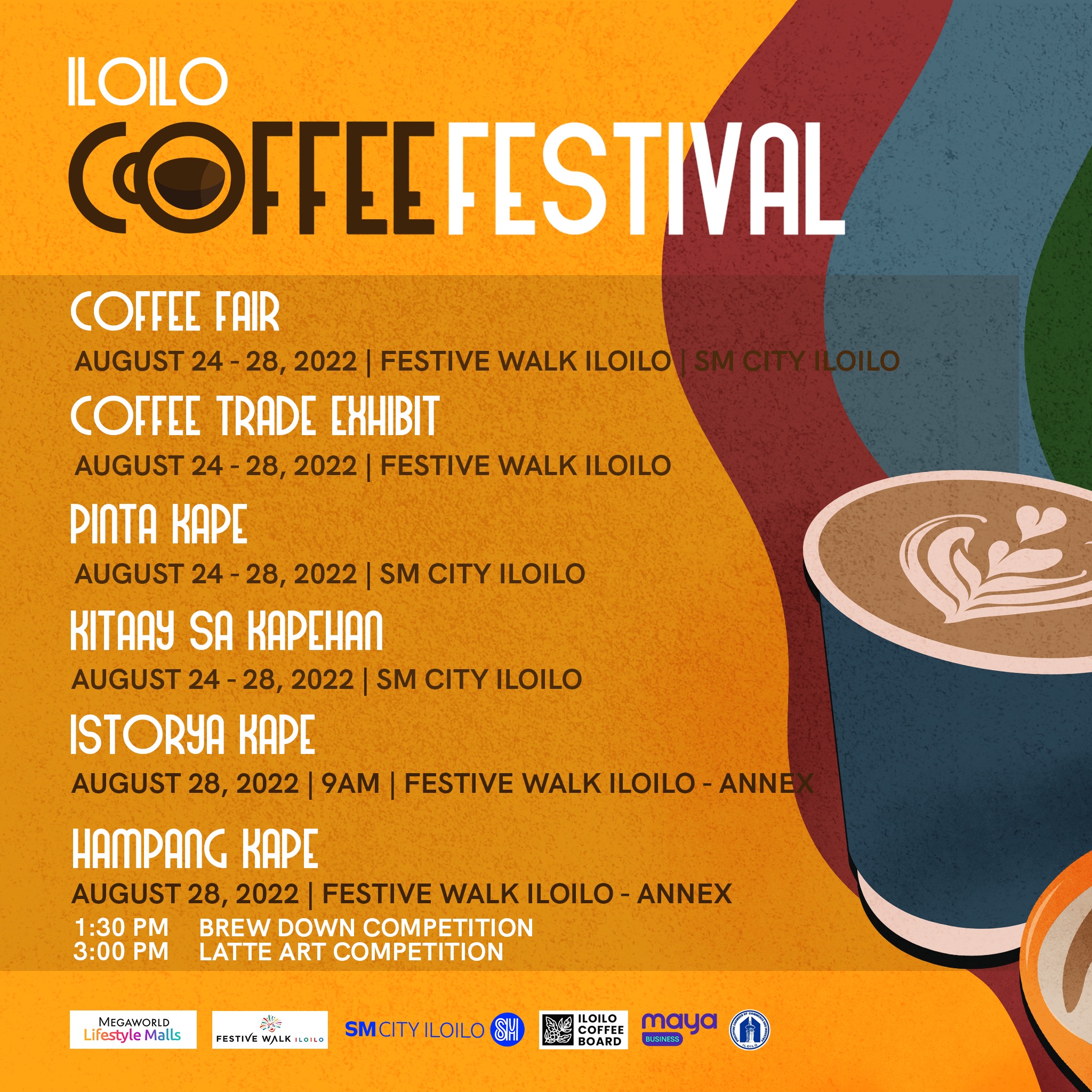 Through the efforts of the Iloilo Coffee Board – an established non-stock, non-profit NGO that aims to support local coffee stakeholders, the 5-day event will be held during the Iloilo Business Week spearheaded by the Philippine Chamber of Commerce and Industry (PCCI) Iloilo, in line with the celebration of Iloilo City Charter Day.
The Iloilo Coffee Festival will support local micro, small and medium coffee stakeholders and promote their products and brands. It will also be a venue where these coffee entrepreneurs can meet business solutions providers, suppliers, and traders.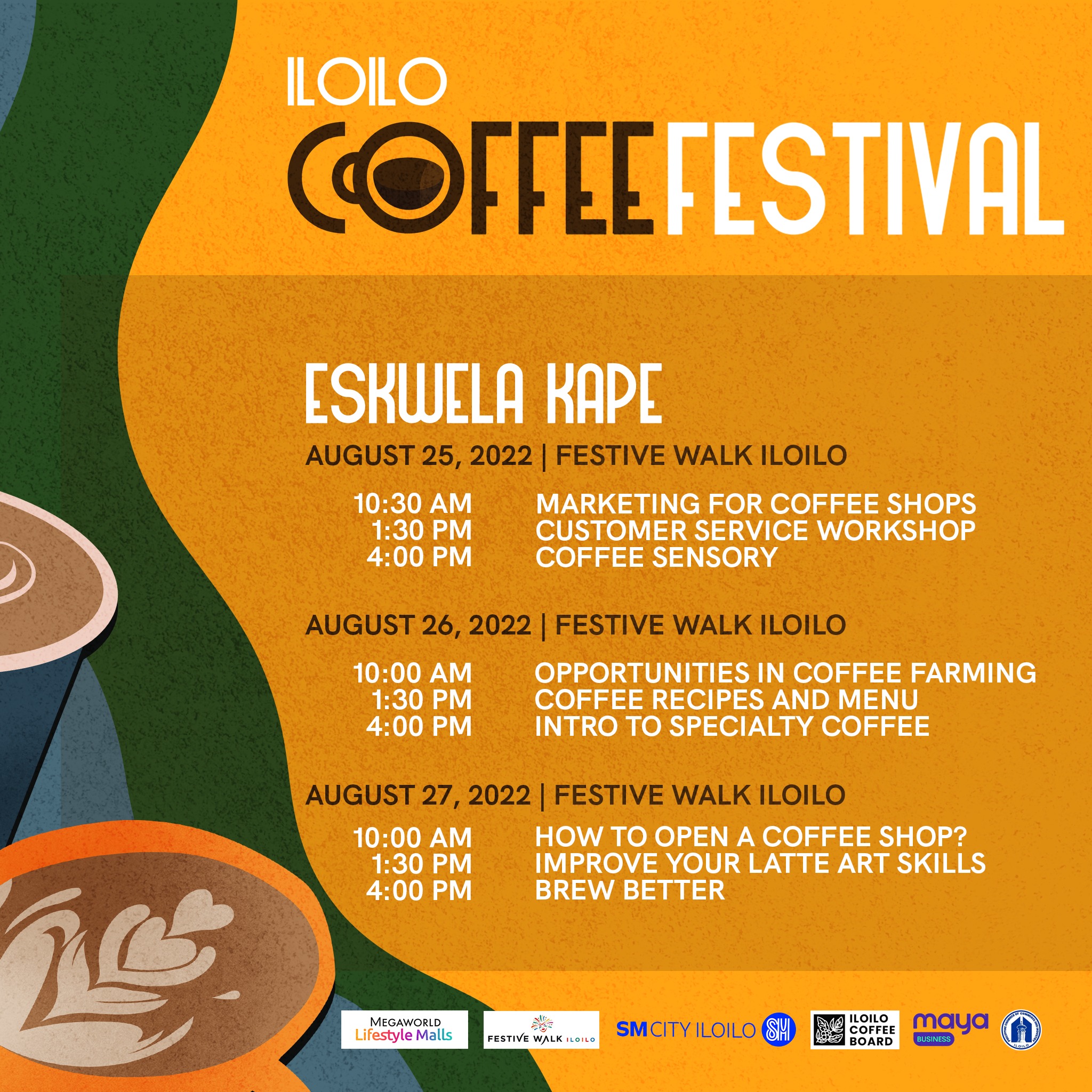 One of the highlights of the festival will be the Coffee Trade Fair, a showcase of the rising local coffee brands, where the people can have a taste of the different coffee flavors. Other activities of the festival are the following:
Eskwela Kape – Classes for coffee shop owners, coffee enthusiasts, and anyone who wants to learn about coffee and the coffee industry
Coffee Trade Exhibit – where coffee business companies will offer solutions to coffee shop owners and to those who want to venture into the coffee business
Kitaay sa Kape – Coffee Meet-ups
Istorya Kape – Plenary talk about coffee and the industry
Hampang Kape – Coffee brewing and latte art competitions
Pinta Kape – Coffee Painting and Photography Exhibit
Local performing artists will also be featured at the festival for entertainment
‌The Iloilo Coffee Festival will be the start of an annual gathering of coffee stakeholders in Panay to promote the local coffee industry and to express the locals' love and passion for coffee.