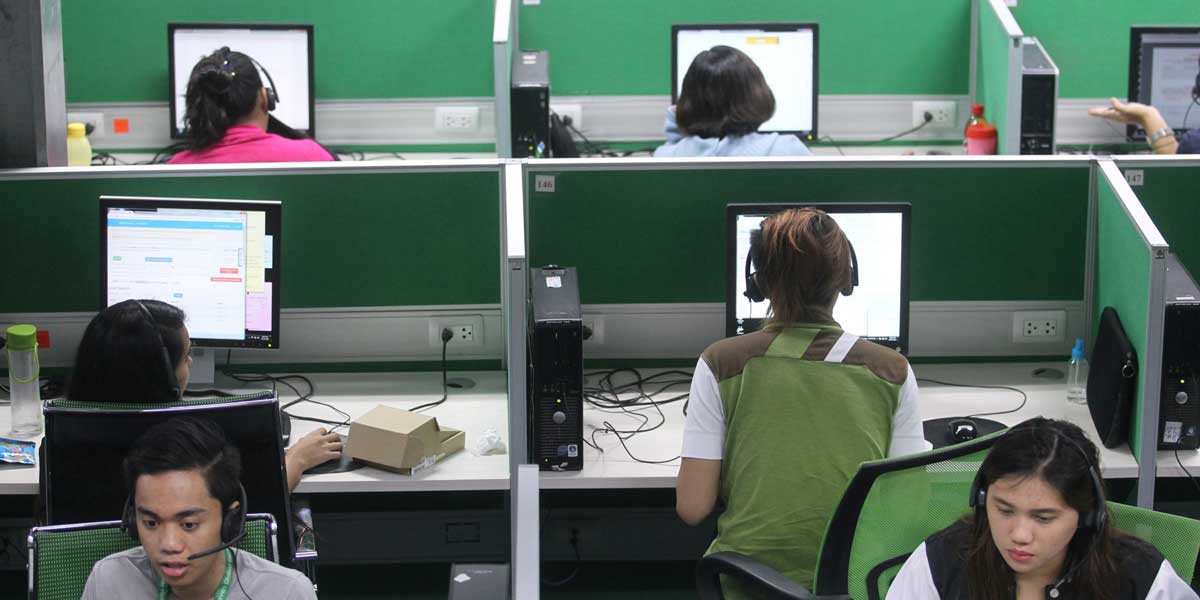 With days to go to before the April 1 deadline for some 1.4 million IT and BPO employees to return to their offices as per an order from the Fiscal Incentives Review Board (FIRB) of the Department of Finance (DoF), the group Inter-Call Center Association of Workers (ICCAW) called on Labor Secretary Silvestre Bello to intervene as no consultation was done to get the voice and participation of workers affected.
"The RTO is a recipe for disaster. It is an 'April Fools' prank' that endangers occupational safety and health, and work-life balance," said Bryan Nadua of ICCAW and a BPO employee in Pasig.
The FIRB cited the CREATE Law that provides that BPO as economic zones must "exclusively conducted or operated within the geographical boundaries of the zone or freeport."
Yesterday, Nadua along with other BPO employees Charmaine Doble and KR Raposas held a press conference to emphasize the urgency of the matter.
The concerned BPO workers also expressed support for the Change.org petition of the groups BPO Employees for Leni-Kiko and IT&BPO Professionals for Leni and Kiko opposing the return to office order
Nadua insisted that "Dapat balik trabahong ligtas para sa BPO workers. Mandating the return to office of 1.4 million IT and BPO workers on the sole basis of economic and tax reasons disregards the issue of health and safety of employees."
"Even before the pandemic, if one BPO employee gets a cough or cold, in a day or two, someone else will show similar symptoms due to infection. Headsets too are sometimes shared among employees and are another way by which COVID-19 might be easily transmitted in a 100% fully operational scenario," averred Jodie Villanueva, a former Customer Service Representative before becoming an HR Manager in a BPO in one of her previous engagements. Villanue represented the women's committee of Partido Manggagawa in the presscon yesterday.
According to the concerned BPO workers, alternatives to a full RTO by April 1 can be considered such as 50 to 75% of BPO workers returning to the office and implementing a compressed work week while maintaining the work from home or anywhere for the rest of the week.
The FB livestream of the presscon can be publicly accessed at https://fb.watch/b-DGOQoOZ8/ [note: there was no audio at the start of the video due to technical issues but the audio returns around 2:12].
BPO workers shout out against RTO: https://www.facebook.com/649423938410656/videos/362895729061725/