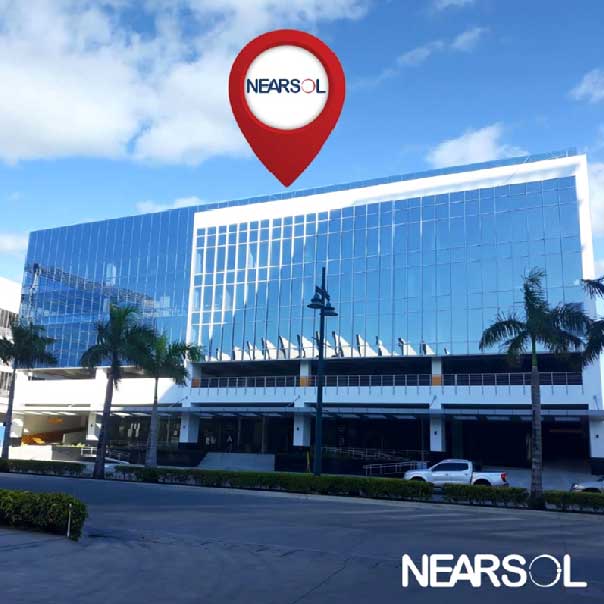 When the pandemic broke out last year, the end to it all seemed like a distant reality.  But now that vaccines are becoming available, many now feel a renewed sense of hope.  Things are looking up, indeed!
With this hope comes the confidence that businesses will soon be picking up.  In fact, many establishments look forward to not just recovering, but to emerging from this bigger and better.
It makes a lot of sense to aim bigger now.  Everyone wants spectacular rebounds after taking hit after hit in sales.  It makes a lot of sense to seek improvement in all aspects.  You want a wider geographic reach (whether local or international), expansion, and an enhanced customer care experience.
But here's the thing … the challenge is real.  The pandemic has reinforced a fully digital system.  The new digital landscape has just evened out the playing field.  Everyone has the same access to technology as you do.  This means, finding your competitive advantage just got tougher.
Say, you've streamlined and optimized.  You've empowered your employees with training and an awesome work-life balance.  Most of your staff have found productive equilibrium working from home, and feedback is great.
But why does it seem that all this effort still isn't enough?
Here's why.
It isn't technology.  It isn't company-set protocols either.
The glitch most likely comes from your work culture.
The word "culture" is tossed around often, yet rarely taken seriously.
Because the real deal here is… who your team members are, who you work with to help you provide excellent customer service can make or break sales.  How your partner BPO behaves internally will impact how they treat your customers.
In short, when you engage the services of a BPO, their work culture impacts your business as well.
How?
When a workplace exudes positivity, it attracts people with stellar talent and skill.  It encourages engagement while keeping attrition rates low.  Best of all, a positive BPO company culture creates an excellent customer experience.
Now what's this article trying to say?!  What does this have to do with you, a business owner/manager/team leader/director?
We're saying that the BPO firm you decide to hire becomes AN EXTENSION OF YOU and YOUR BUSINESS.
Imagine handing major operations and functions to someone else.  Won't you want someone trustworthy and passionate? Someone who has your best interest in mind?
Your BPO partner can impress or dissuade.  They can make or break your reputation.  It's within their power to turn adversaries (or dissatisfied customers) into loyal advocates.
At NEARSOL, "work culture" isn't some run-of-the-mill term tossed around by HR.  Others may take it lightly.  But to us, our idea of a great work culture isn't just some value system that brings in results.
It's hiring the right people, training them, and keeping those seats filled with happy, passionate, caring individuals.
To be candid, our value system at NEARSOL Iloilo is similar to that of a close-knit Filipino family.  We value respect, openness, loyalty, and sincerity.  We take care of new hires as much as we do senior hires. And we like to keep them on a track where their career paths can progress. This goes for NEARSOL hubs overseas.
Why do we put so much emphasis on taking care of our employees?
… well, that's been the secret to keeping attrition rates low and to giving our customer's clients beyond par service!
We're meticulous with hiring.
Our idea of a good team is a bulletproof workforce with a heart of gold.  We want passionate, trainable people who care.  We hire and train for the right skill set, but we also seek applicants who can fit the profile of a NEARSOL employee.
In a nutshell, we only hire members who genuinely care for all our stakeholders – customers, colleagues, and fellow employees.
If this makes you curious about how we do our hiring, ponder no more!  NEARSOL recruitment is done via NIA, the NEARSOL  Intelligence Automation.  NIA is a personalized, multi-faceted platform that offers endless possibilities to A/B Test.  It's there as soon as potential candidates open our web page.  All they need to do is fill out details and the process takes care of the rest.
It automates the interview process and saves us valuable time by sifting through applications and finding the best candidates to fill our seats.
Does this mean that everything is automated?  Not at all!
While the process of arranging information is automated, NIA doesn't stray too far from the authentic candidate experience.  This means that a real person still conducts the interview and makes the final assessment.  The automation merely manages (and seamlessly!) Level 1 pre-screening, scheduling, evaluation, submission of requirements, up to presentation of an employment contract.
With the NIA platform, our clients are assured of a team best suited to service their needs. They can expect a team with the right skill set and experience, metrics achievement, and lower attrition rates.
Looking to scale your business?
Talk to us!   Visit www.nearsol.us!