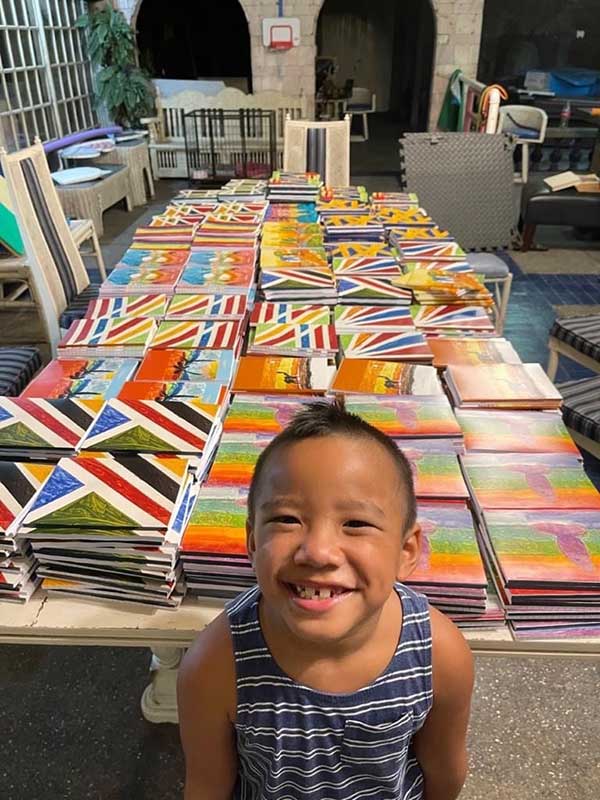 By Glazyl Y. Masculino
Netizens lauded the kindness of a 7-year-old boy who thought of a way to help two sick children in Bacolod City.
Derek Sanchez Sanson was diagnosed with an illness in his intestines called "intussusception" when he was one year old. The following year, he was also diagnosed with nephrotic syndrome, a kidney disease.
Before Derek turned three years old, a miracle happened according to his family, when he recovered and survived these illnesses at a very young age.
Derek's mother Gianne Sanchez Sanson, said that her son started to paint after he attended an online art class in February.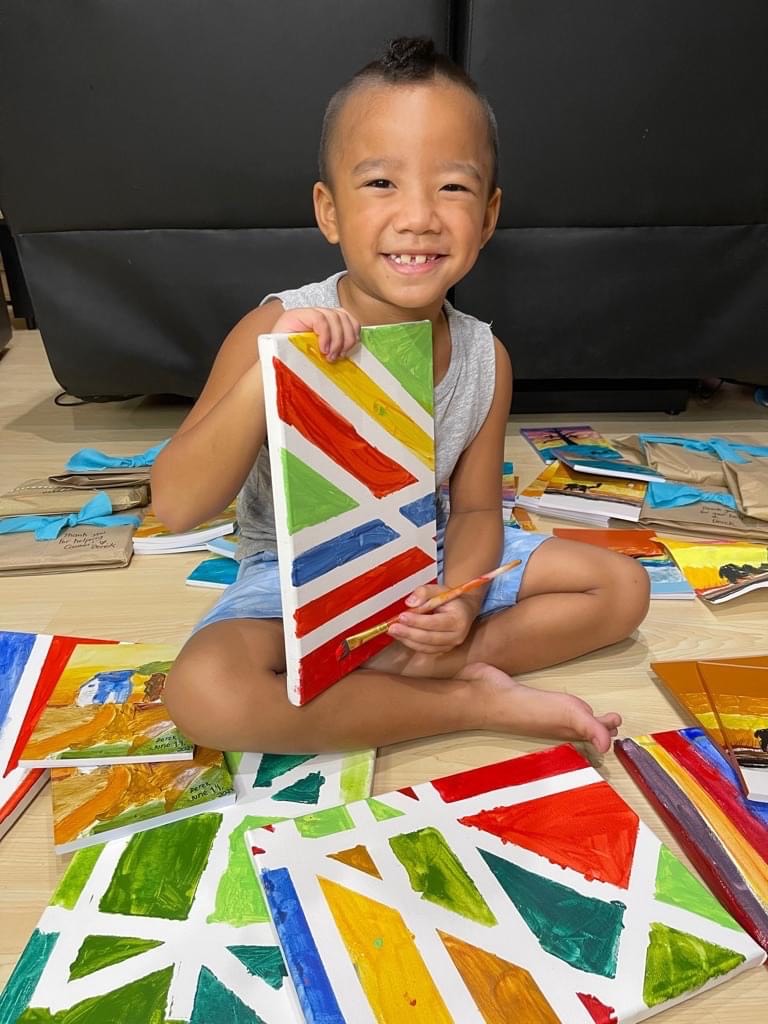 Derek then began painting, including customized designs on covers of notebooks, which he sells for P100 each.
At first, Derek wanted to buy an Xbox out of his earnings from the paintings.
But, upon learning about the illness of his 7-year-old classmate who has a brain tumor, he decided to donate his earnings for his friend's treatment.
Aside from his classmate, Derek also wanted to donate to one of his mother's ballet students who is intubated in a hospital in Manila for 11 days now.
Mrs. Sanson said they started sharing the proceeds of Derek's paintings with her four-year-old ballet student, while the proceeds of the notebooks were donated to his classmate.
Mrs. Sanson said they are overwhelmed with the number of donated notebooks especially by family, friends, and even strangers from Manila, Singapore, and the United States.
"The support has been very overwhelming," she added.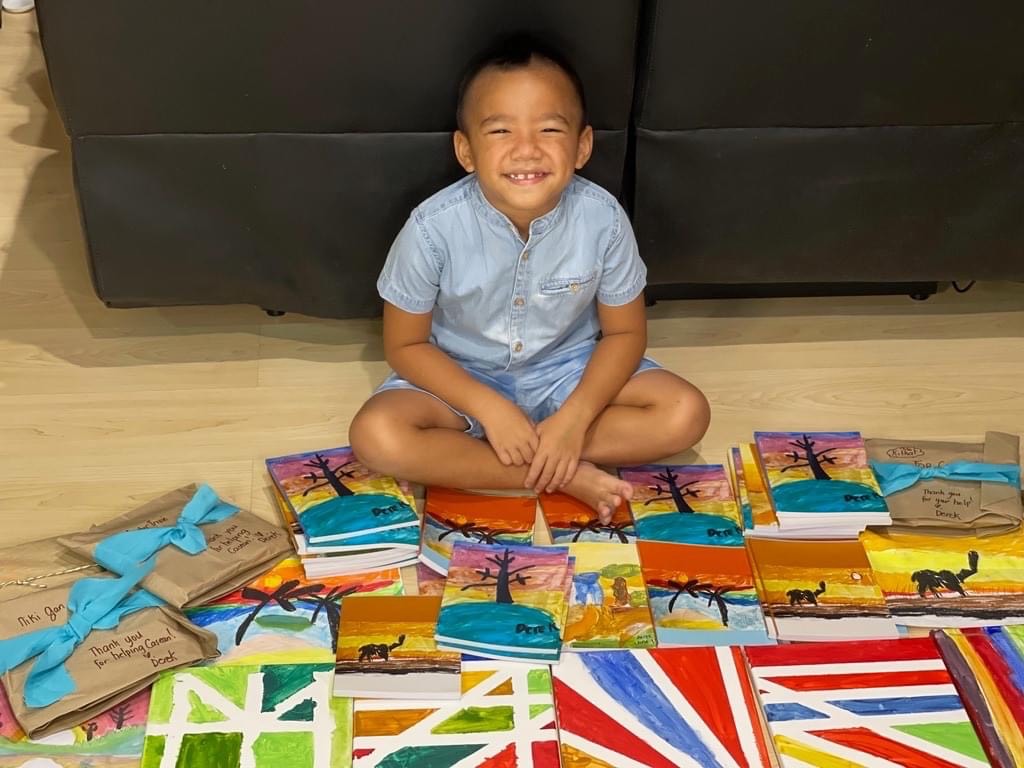 Instead of mailing the notebooks for a fee, many of them decided to let us donate them here, she said.
In fact, they have already sent donated notebooks to Bacolod Boy's Home, and will be sending also to Kalipay Foundation, as well as to children with cancer, and the Puluy-an Youth.
Derek's elder sister is also helping him paint more notebooks, as they are also planning to send them to children who were affected by the Marawi siege.
She said their beneficiaries are increasing in number because of the support.