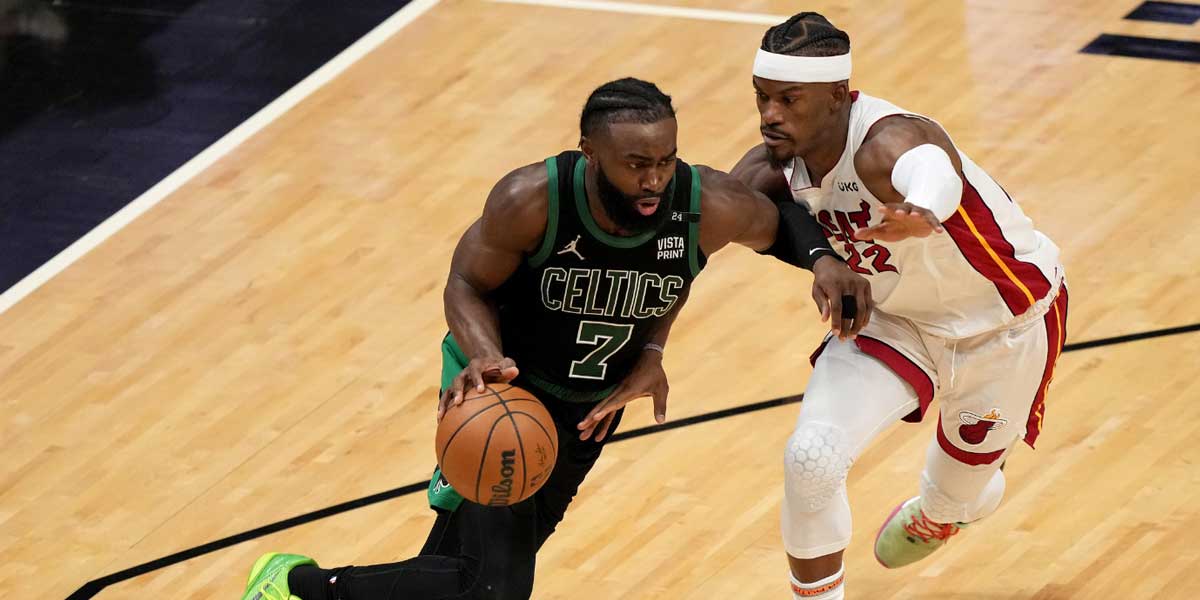 By Leobert Julian A. de la Peña
The Boston Celtics caught fire during the second-half of their Game 5 battle against the Miami Heat to move one win away from a trip to the NBA finals.
It was shades of Game 4 all over again as both teams struggled to buy a basket from the field and was once again a low-scoring affair despite their wide-open looks.
Derrick White continued to become Boston's ex-factor off the bench and immediately scored six quick points to keep up with Miami in the first quarter.
Bam Adebayo, who was a no-show during their disappointing Game 4 loss, spearheaded the Heat's offensive onslaught in the first half and replicated his stellar start during his series-high performance last Game 3.
With Jayson Tatum and Jaylen Brown getting smothered by Kyle Lowry, Victor Oladipo, and PJ Tucker, it was the ever-reliable Al Horford who kept them within striking distance in the first half and only trailed by five, 42-37, heading into the next two quarters.
Horford's excellent shot selection in the shaded lane boosted Boston's morale after getting blitzed in the first quarter and finished with 16 points, seven rebounds, and five assists.
Eager to win two consecutive games in the series, Tatum and Brown erupted at the right time and overcame their 3/16 combined shooting in the first two quarters.
Boston's power duo man-handled the Heat defense and gave Tucker and Jimmy Butler the business to help the Celtics regain momentum and establish a 17-point lead.
The Miami struggles continued and never cut the Boston lead to single digits as the quartet of Lowry, Butler, Oladipo, and Max Struss combined for a horrible 5/40 shooting from the field.
This is the first time in this playoffs that Butler failed to hit the 20-point mark in two consecutive games while Lowry never nailed a single bucket in six tries and ended up with zero points in 24 minutes of playing time.
Boston once again fortified their paint defense and recorded seven total blocks and out-assisted Miami 24-14.
Brown top-scored the Celtics with 25 points and four rebounds while Tatum had an all-around game, finishing with a near triple-double performance of 22 points, 12 rebounds, and nine assists.
Miami is now facing elimination and will look to extend the Eastern Conference finals to seven games and regain the home-court advantage.