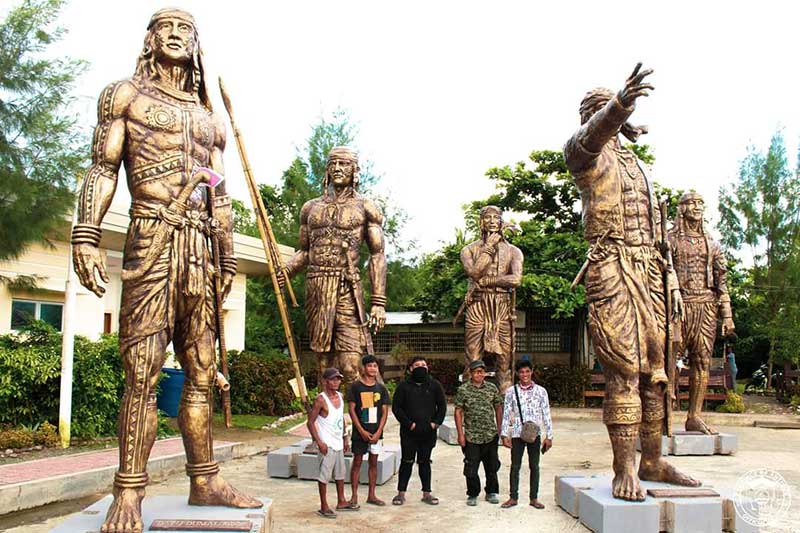 The landing of the ten Bornean Datus in Hamtic, Antique will be immortalized as the province pays homage to its rich culture and history.
Giant statues of the ten Bornean Datus shall be placed in Brgy. Malandog in Hamtic, Antique which is considered as the historical site of the landing of the Datus in Panay Island.
The first batch of the statues arrived in Malandog, Antique on July 13. The first five statues were the replicas of Datu Sumakwel, Datu Bangkaya, Datu Dumalugdug, Datu Lubay, and Datu Puti.
According to Antique Provincial Tourism Office Supervising Administrative Officer, JC Cadiao Perlas in a social media page, one statue weighs five tons with bronze coating and notably intricate sculpture and design.
Each of the giant statues also measures 15 feet in height and is twice the height of the famous Leyte McArthur monument.
The artist behind the massive sculptures was John Alaban from Roxas City who spent almost six months of extensive cultural and historical research to come up and finish one statue.
Alaban is no longer new in the field of building giant sculptures as he is also the artist behind the famous Sacred Heart of Jesus statue in his hometown, Roxas City standing at 102 feet and one of the tallest in Asia.
Once finished, Perlas said that the ten Datu statues shall be assembled in its final podium in the Malandog Park to remind future Antiqueños to take pride as the cradle of Malayan civilization.
"Once completed, all 10 Datu statues will be assembled in their final podium also located in Malandog Park to remind future Antiqueños to take pride in the fact that the legendary birthplace or cradle of Malayan civilization in Panay Island is in Antique," he said.
Historians have considered the legend of the Bornean datus and the so-called purchase of Panay from the aboriginal group Atis as a myth. (DG)