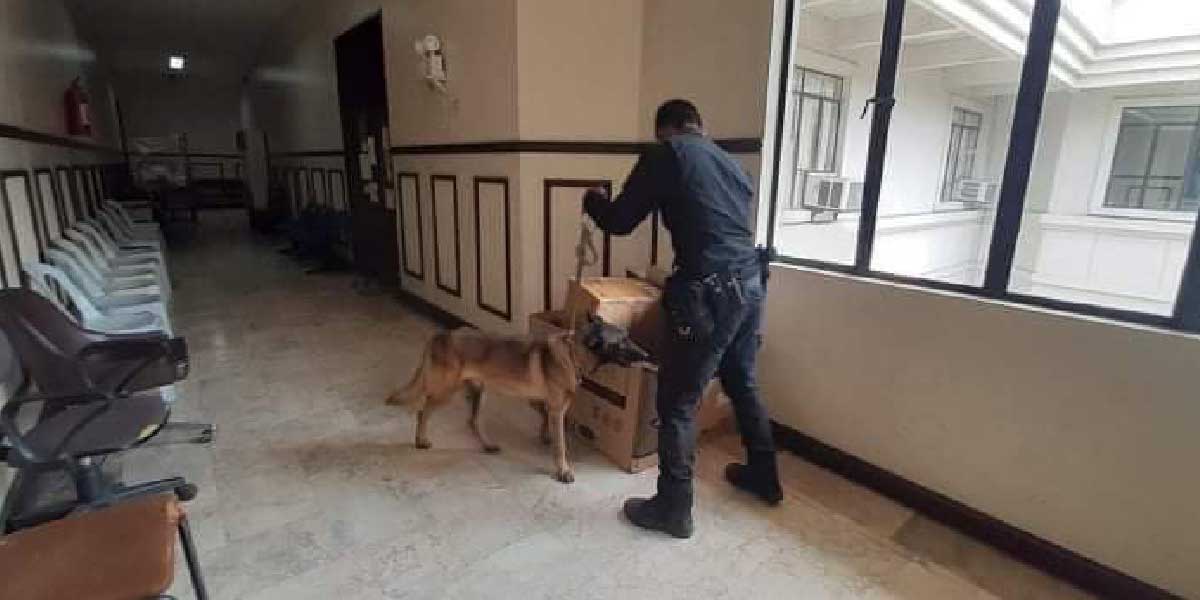 By Glazyl Y. Masculino
BACOLOD City – A fake bomb threat temporarily disrupted the operations of the Hall of Justice here yesterday morning.
Police Lieutenant Joven Mogato, head of Police Station 2, said the reported bomb threat came after a staff of the Public Attorney's Office received a call via their hotline from an unidentified man informing them to vacate the building as a bomb might explode that morning.
Mogato said that the Hiligyanon speaking male caller told the staff that "Panaog na kamo tanan kay basi maglupok ang bomba."
The staff then immediately reported it to the police personnel assigned at the building, prompting more policemen to be dispatched to the area.
Mogato said all employees then immediately vacated the building while policemen cordoned the whole premises.
Mogato said they immediately coordinated with the K9 bomb squad of the Negros Occidental Police Provincial Office (Nocppo) for the inspection and clearing of the vicinity.
Mogato said that while people were outside the building, policemen continued to remind them to observe the minimum health protocols.
After two hours, authorities declared the building negative of any bomb threats, the station commander said.
Employees then returned to their respective offices and resumed their operations, he added.
Mogato said they are still trying to track the caller to identify him and file appropriate charges against him.
"Basi bala prank call or may gusto lang siya i-hamper na operations," Mogato said, referring to the motive of the caller.
Mogato said that it's possible that the caller might have a personal motive to hamper some of the operations at the building, as there are court hearings being held that day.
He said it was the first reported bomb threat under his area this year.