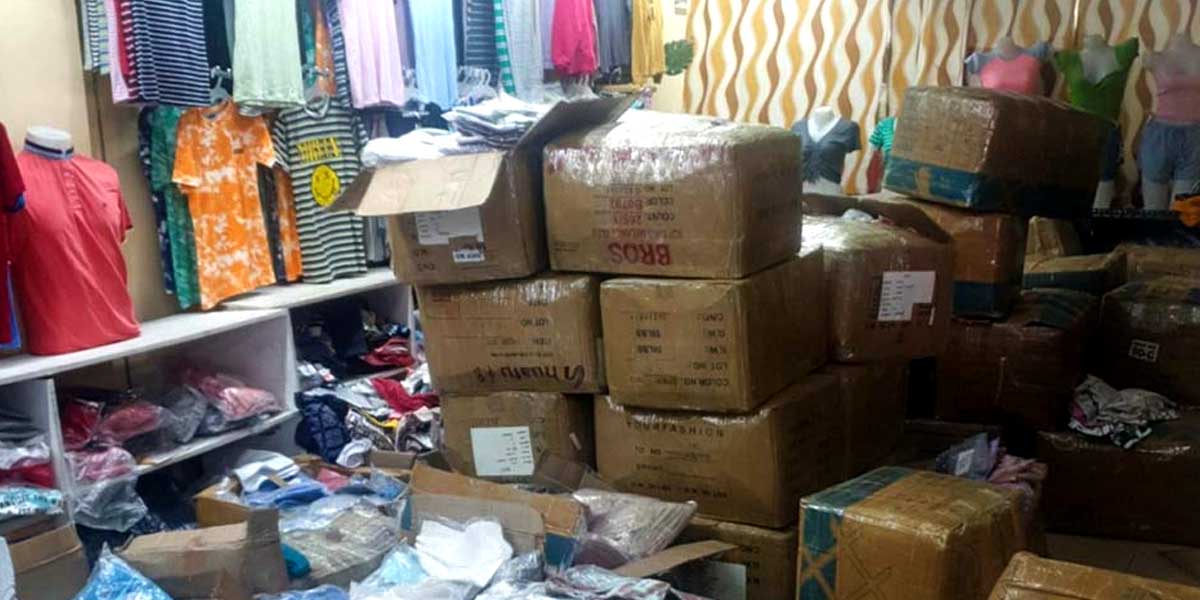 As part of the Bureau of Customs' (BOC) drive against smuggling, the Customs Intelligence and Investigation Service Field Office-Intellectual Property Rights Division (CIIS-IPRD) and BOC-Port of Manila seized smuggled counterfeit goods amounting to an estimated value of Php 80 million in Pasay City on February 28, 2022.
Armed with a Letter of Authority (LOA) issued by BOC Commissioner Rey Leonardo B. Guerrero, the implementing team composed of personnel from the CIIS-IPRD, BOC-POM, and the Armed Forces of the Philippines inspected the warehouse located at 2811-A, Vergel St., Pasay City.
The initial inventory of goods led to the discovery of numerous items bearing the brands: Jordan, Versace, Nike, Gucci, Burberry, and Lacoste, to name a few.
Further investigation is underway for possible violation of the Intellectual Property Code of the Philippines (RA 8293) and the Customs Modernization and Tariff Act (RA 10863).
Steadfast in preventing the proliferation of smuggled and counterfeit goods in the country, the BOC continues to enforce its border protection initiatives to protect local business owners and consumers.