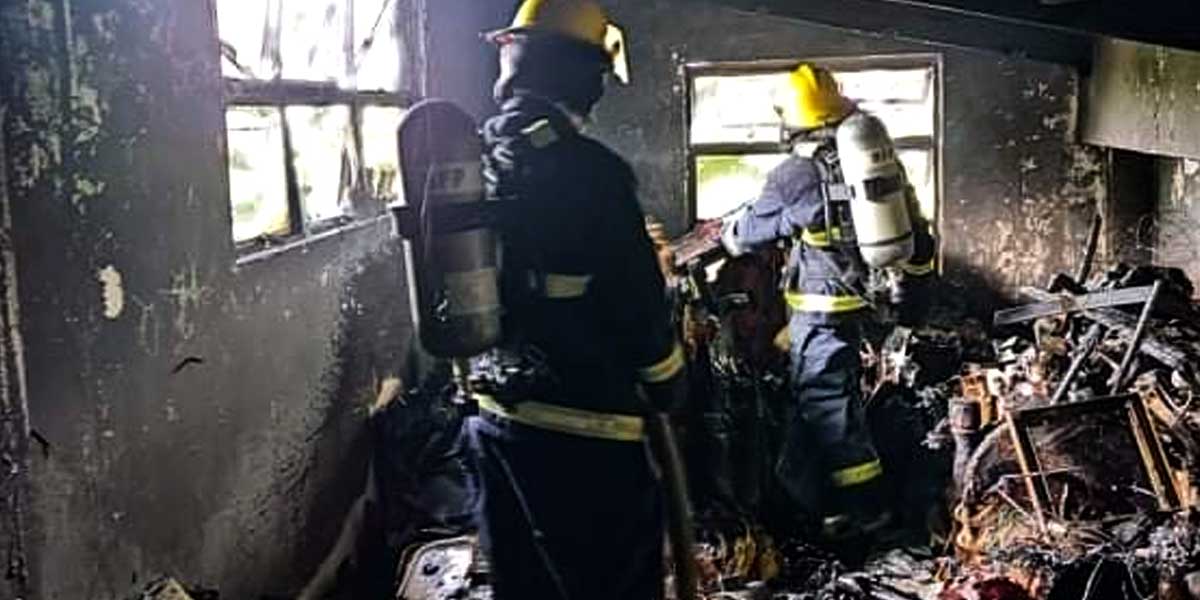 By Felipe V. Celino
ROXAS City, Capiz – The house of Capiz First District Board Member Steve Contreras in Barangay Tacas, Pontevedra town was partially burned by a fire that broke out 7 a.m. Friday.
Contreras said the fire erupted on the 3rd floor where Christmas and church decorations were stocked.
He said no one was hurt in the conflagration because of the immediate response of Bureau of Fire Protection (BFP) personnel from the towns of Pontevedra, Panitan and Panay towns.
It is believed that electrical short circuit caused the fire after power was restored Friday morning.
Arson investigators have yet to determine the extent of damage.
Meanwhile, the management of Capiz Electric Cooperative (CAPELCO) said they will not stop until power supply is restored in the aftermath of typhoon Odette.
Engineer Edgar Diaz, CAPELCO General Manager, said that line personnel are presently monitoring and conducting clearing operations particularly in the Second District of Capiz after fallen trees affected 69KV lines.
He said some towns have no power supply because linemen could not immediately penetrate the affected areas due to fallen trees that blocked the road.