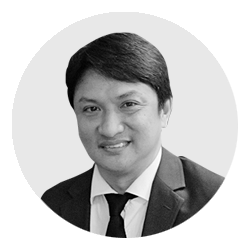 By Atty. Eduardo T. Reyes III
Much of the legal world had been waiting for the full text of the recent decision of the Supreme Court (SC) in Tan-Andal v. Andal (G.R. No. 196359, May 11, 2021). So when it was finally uploaded on the SC website on September 06, 2021, lawyers excitedly downloaded a pdf file for intelligent reading. While the decision is eruditely-written, this columnist is quite ambivalent about its repercussions. On one hand, the decision which abandoned the former requirement of psychological or psychiatric evaluation and diagnosis (which was indispensable in Republic v. Molina), is a welcome development. This means that nullity of marriage cases will not be too expensive anymore. Yet on the other, thinking about the hundreds or even thousands of petitions for nullity of marriage that were denied for failing to measure up to the exacting standards of Molina that requires psychiatric diagnosis, is heartrending. This is because they could have passed the not so strict guidelines in Tan-Andal.
"Psychological incapacity" as envisaged under Article 36 of the Family Code eludes a fixed definition. But what is certain is that it refers to the inability of a person to comply with his/ her marital obligations. This "inability" according to the Molina doctrine must be scientifically-named by an expert. But with Tan-Andal, there was a paradigm shift of sorts when the Supreme Court ditched the psychological or psychiatric diagnosis requirement, because the term "psychological incapacity" is "not a medical, but a legal concept".
Citing Articles 9 and 10 of the New Civil Code in her separate concurring opinion in Tan-Andal, Justice Estela M. Perlas-Bernabe posited that even if the law is unclear, courts cannot  shy away from deciding the case. They must decide on the basis of "right and justice". So in abandoning the strict guidelines of Molina, the SC invoked justice and equity.
This is not the first time that the SC had applied justice and equity.
In Alonzo v. IAC, G.R. No. 72873, May 28, 1987, despite the clear provision of law that co-owners may buy-back the share of their co-owner which was sold to a third person "within 30 days from written notice of the sale", the SC ruled that the right to redeem/ repurchase is lost if after eleven (11) years, the other co-owners had tolerated the sale and entry into possession by the third party buyers. This is because it would be unfair to the buyers who did not face any resistance at the time of sale for it to be questioned 11 years later.
In  Republic v. Manalo, G.R. No. 221029, April 24, 2018, despite the literal import of Article 26 of the Family Code that the divorce must be obtained by the foreigner spouse and not the Filipino spouse, a divorce obtained by a Filipina was upheld for reasons of justice and equity.
The SC explained that:
         "As judges, we are not automatons. We do not and must not unfeelingly apply the law as it is worded, yielding like robots to the literal command without regard to its cause and consequence. "Courts are apt to err by sticking too closely to the words of law," so we are warned, by Justice Holmes again, "where these words import a policy that goes beyond them."
x x x x 
         More than twenty centuries ago, Justinian defined justice "as the constant and perpetual wish to render every one of his due." That wish continues to motivate this Court when it assesses the facts and the law in every case brought to it for decisions. Justice is always an essential ingredient of its decisions. Thus when the facts warrant, we interpret the law in a way that will render justice, presuming that it was the intention of the lawmaker, to begin with, that the law be dispensed with justice.  
         Indeed, where the interpretation of a statute according to its exact and literal import would lead to mischievous results or contravene the clear purpose of the legislature, it should be construed according to its spirit and reason, disregarding as far as necessary the letter of the law. A statute may therefore, be extended to cases not within the literal meaning of its terms, so long as they come within its spirit or intent."(citations omitted). 
         In another case, a donation made by a benefactress to a group of nuns while they were still in the process of forming a corporation was deemed valid even if the nuns as a group had not yet acquired legal personality at the time of the donation. The SC ruled that: "In closing, it must be emphasized that the Court is both of law and of justice. Thus, the Court's mission and purpose is to apply the law with justice."  (The Missionary Sisters of Our Lady of Fatima [Peach Sisters of Laguna] represented by Rev. Mother Ma. Concepcion R. Realon v. Amando V. Alzona et al., G.R. No. 224307, August 6, 2018).
         And in a recent case, despite the missing documents required to approve a disbursement, COA was ordered to pay the contractor based on quantum meruit which in turn is predicated on justice and equity.(RG Cabrera Corporation, Inc v. Department of Public Works and Highways and Commission on Audit/RG Cabrera Corporation, Inc. a.k.a. RG Cabrera Construction, Inc. and RG Cabrera SR Trucking Corporation v. Department of Public Works and Highways and Commission on Audit, G.R. No. 231015/G.R. No. 240618/G.R. No. 249212. January 26, 2021).
         These cases are some of the many that radiate how the law must fuse with justice and equity. This auger well with the driving force that Justice Holmes predicated his lectures in 'The Common Law' which are the following principles:
         1)SOCIOLOGICAL JURISPRUDENCE- Belief that judges had to take into account economic, social, and political facts in addition to legal theory when determining a case; and, 
         2)LEGAL REALISM- many factors influence legal outcomes, of which the law itself was but one. (DISSENT AND THE SUPREME COURT, ITS ROLE IN THE COURT'S HISTORY AND THE NATION'S CONSTITUTIONAL DIALOGUE, by Melvin I. Urofksy).
         Especially in these times when everybody is stalked by interminable anxiety arising out of fear of losing their jobs, closure of their business, succumbing to Covid-19, losing their loved ones and many others, courts must take their cue from the Supreme Court to be mindful that the law's finest hour is when its interpretation resonates with what is just. That the law is magnificent when in tasteful blend with justice and equity.
(The author is the senior partner of ET Reyes III & Associates– a law firm based in Iloilo City. He is a litigation attorney, a law professor and a book author. His website is etriiilaw.com).