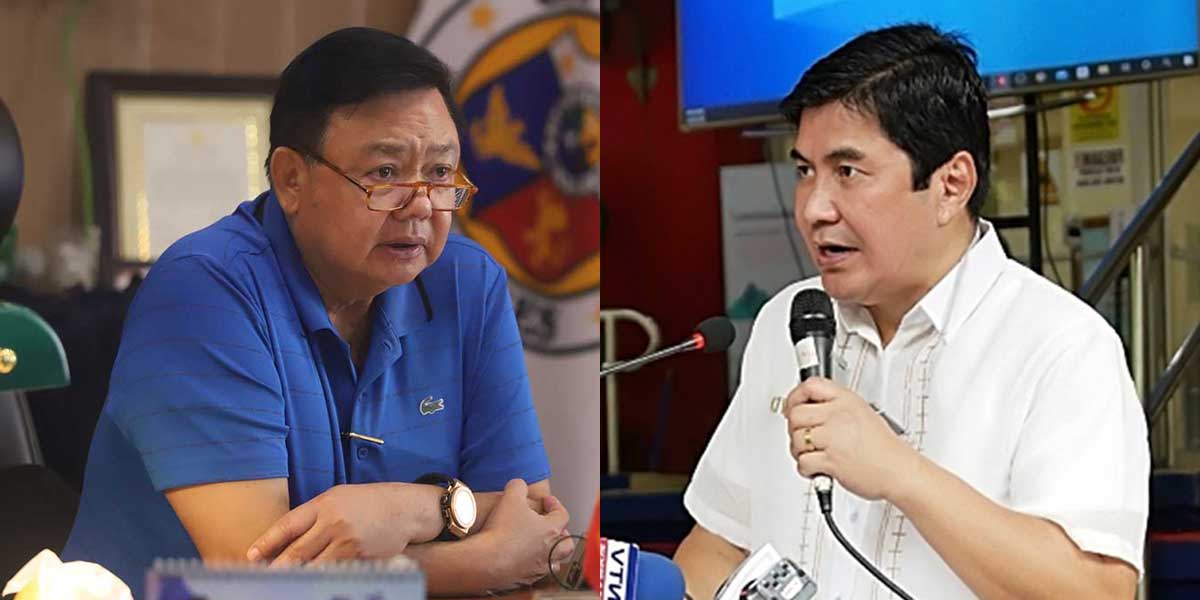 By Joseph B.A. Marzan
Department of Social Welfare and Development (DSWD) Secretary Erwin Tulfo on Monday responded to Iloilo City Mayor Jerry Treñas' rant against the agency's regional chief over the facilitation of educational aid during the weekend.
In an interview with CNN Philippines' The Source, Tulfo said that he should be the one to take the blame instead of DSWD-Region 6 officer-in-charge Delia Bagolcol, who was the subject of Treñas' ire over the weekend.
"If [Treñas] plans to declare [Bagolcol] as a persona non grata [in Iloilo City], I hope not because the person was just following my instruction. Please tell [him] to declare Secretary Tulfo as a persona non grata. I will take the bullet because it was under my instruction," Tulfo said.
The Iloilo City mayor on Saturday afternoon threatened to declare Bagolcol as persona non grata over the initial distribution of educational cash aid at the Iloilo Sports Complex in the La Paz district, which he called a "terribly planned event".
Tulfo also said that he plans to follow Treñas' suggestion to course payments through the schools and will consult on the matter with Department of the Interior and Local Government (DILG) Secretary Benhur Abalos.
He likewise mentioned that the distribution also ballooned over to the DSWD's other programs, including medical and burial assistance, among other kinds of available aid.
"There was a plan that we would do this for the next six Saturdays. Unfortunately, everybody came on the first day. The plan was six Saturdays so that there would be no crowding. At the central office, many of them live around the DSWD [office], but there were those coming from Caloocan, Bulacan, and Cavite," he stated.
He said that he and the DSWD's top brass will iron out details and is set to ink an agreement with the DILG to secure multiple venues with the help of the local government units, as well as order and security during the distribution.
Despite an earlier statement that recipients under the Pantawid Pamilyang Pilipino Program (4Ps) were also qualified, he clarified that they were not included in the qualified beneficiaries as the said program was a regular aid program separate from the Aid to Individuals in Crisis Situations (AICS) where the educational, medical, and burial assistance falls under.