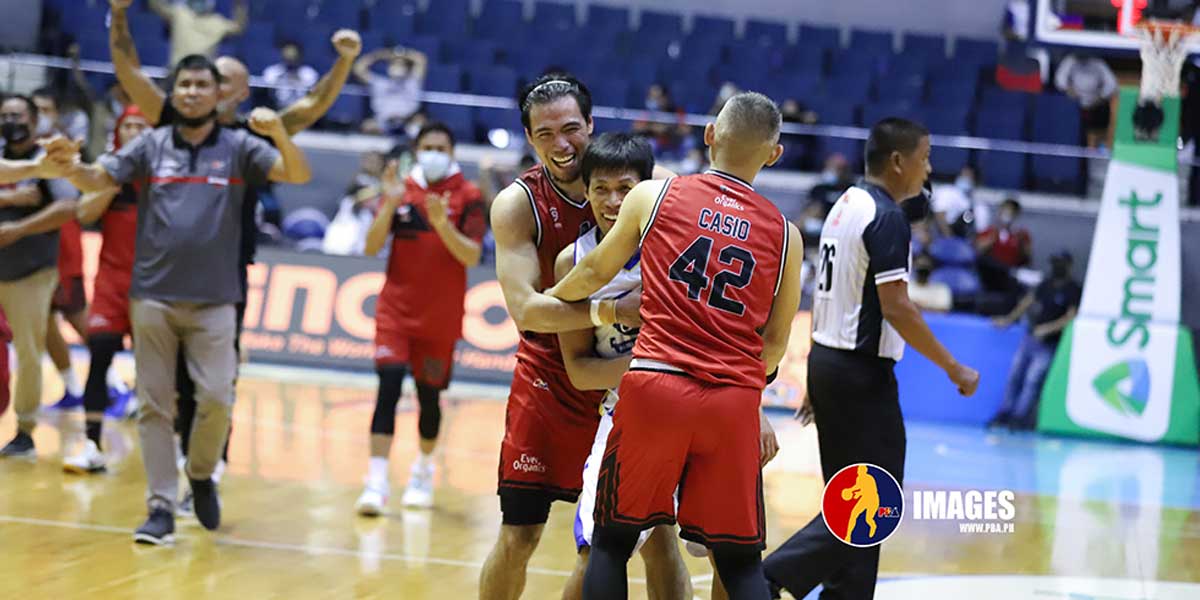 By Leobert Julian A. de la Peña
After more than a year without tasting a win in the Philippine Basketball Association (PBA), the Blackwater Bossing franchise felt like champions when they finally broke their 29-game losing streak, the worst in the history of the league.
More impressive is that they did it against the league-leading Magnolia Hotshots, 101-100, during the last game of PBA's double-header schedule.
It was a different feeling that hit Blackwater after the buzzer sounded. Players jumped up and down and some were even emotional in one of the biggest achievements they made amid the COVID-19 pandemic season of the league.
Magnolia kicked off the match on a high note led by a waxing hot Mike Harris who immediately helped his team build an early double-digit lead, 14-4, in the first quarter.
However, Blackwater's Shawn Glover led their furious first-half offensive rally that saw Magnolia's lead evaporate in the second quarter.
Blackwater's huge 32-24 second-quarter run helped them overtake the lead, 48-45, before the second half kicked off.
It was a physical and grueling battle in the last two quarters as Harris and Glover went at it in the shaded lane while several Magnolia locals finally came alive led by Mark Barroca and Paul Lee.
The game continued to become a nip-and-tuck affair but Blakwater finally mounted a much-needed scoring outburst in the final canto and grabbed an 11-point lead, 89-78, with six minutes left in the contest.
Trailing by one point, 98-99, Magnolia relied on their offensive execution at the hands of Barroca who delivered again in the clutch when he sank a floating bank shot to give them back the lead, 100-99.
Blackwater wasn't to be denied in the last 17 seconds of the game when Paul Desiderio stole the ball away from Barroca which led to a Barkley Eboña driving layup and the game-winning shot of the game.
Magnolia had the chance to win the game but rookie Rey Suerte capped off their historic night with the game-winning block on Jackson Corpuz.
"Sana it came earlier in the season. Pero it's really a process eh. My mistake as a coach is we want to make a lot of changes right away and get the pieces that you like and get the players that you like. Too many changes. Too many injuries. There were games that we could have won that could have turned the season for us. But now, the monkey is off our back," said Blackwater head coach Ariel Vanguardia.