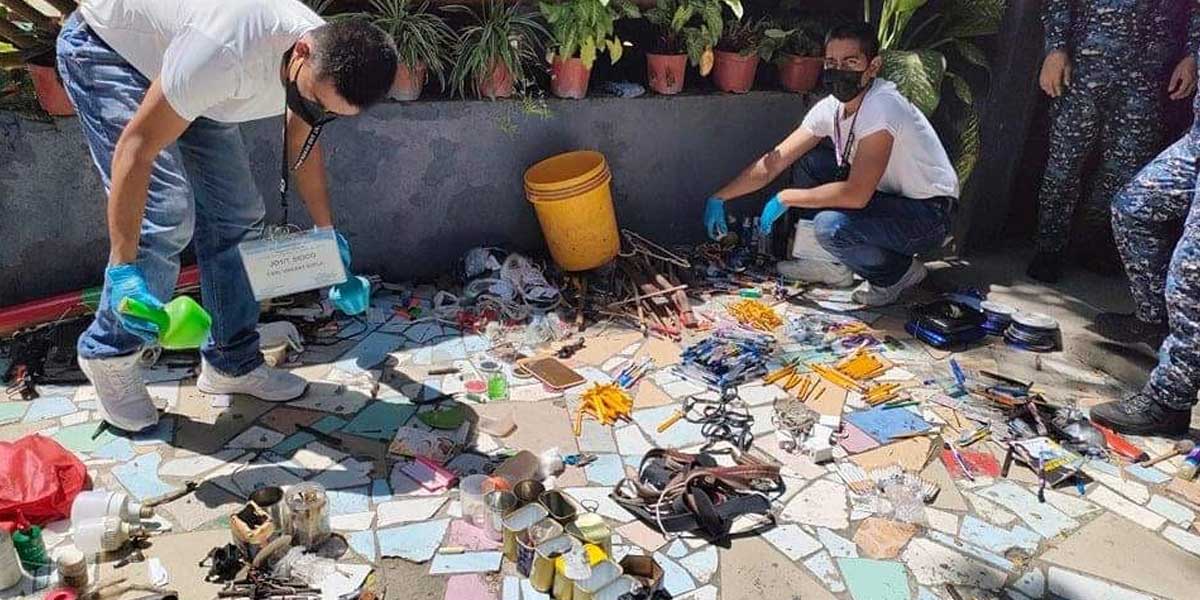 By Glazyl Y. Masculino
BACOLOD City – The Bureau of Jail Management and Penology (BJMP)-6 will investigate the persons deprived of liberty (PDLs) who yielded three cellular phones during the greyhound operation at Metro Bacolod District Jail (MBDJ)- male dormitory annex in Barangay Singcang-Airport here Tuesday.
Atty. Jairus Anthony Dogelio, spokesperson of BJMP-6, said that the confiscated cellular phones will be submitted to the police for digital forensics.
From there, the police could check text messages and contacts in the phone to help in the investigation, he added.
Dogelio said the PDLs who were caught with phones will be subjected to disciplinary action such as possible suspension of their Good Conduct Time Allowance (GCTA).
Dogelio said they will have to check first who owned the phones.
Earlier, Police Major Joery Puerto, head of Police Station 8, issued a statement on the alleged mismanagement inside the BJMP facility, after the revelation of two drug suspects who were arrested this month.
The arrested suspects revealed to the police that their alleged "contacts" inside the jail were reportedly communicating with them through a phone, despite the prohibition of gadgets in the facility.
The BJMP has even started an investigation on the claim as they also do not discount the veracity of such allegation.
Aside from cellular phones, knives and other improvised bladed weapons, cigarettes, and other materials used for their livelihood, and electronic devices, among others were also confiscated.
Meanwhile, Dogelio said that 135 PDLs which comprises 20 percent of the jail population in Barangay Singcang-Airport here tested negative for illegal drug use during a random drug testing conducted also that day.
Dogelio said that 33 out of 44 jail personnel also tested negative for drug use.
He said that the 11 other jail officers are quarantined, thus only 33 were subjected to the random drug test.
He said that greyhound operations and drug testing were also conducted in MBDJ in Barangay Handumanan here, and Negros Occidental District Jail (NODJ) in Bago City.
As of 5 p.m. Wednesday, results are not yet available.