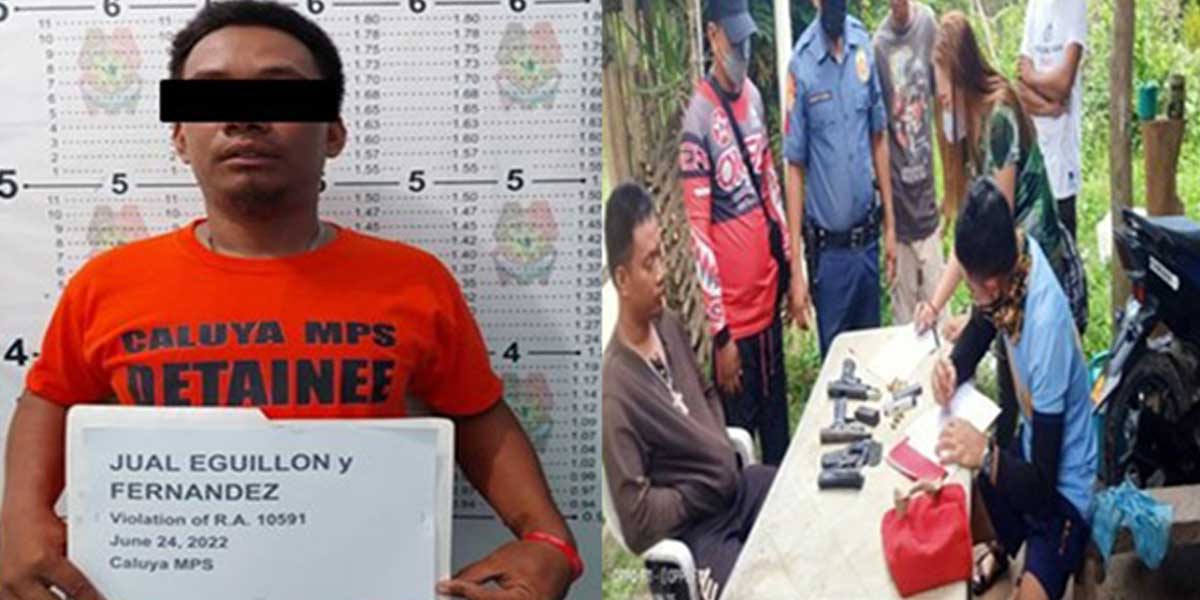 By Jennifer P. Rendon
A businessman was arrested in a firearm raid on his house at Caluya, Antique early morning of June 24.
Police collared 30-year-old Jual Eguillon after firearms and ammunition were seized from his house at Barangay Sibay, Caluya.
Joint elements of Caluya Municipal Police Station and Antique Police Provincial Office 1 Provincial Intelligence Unit (APPO-PIU) scoured the suspect's house by virtue of a search warrant issued by Josefina F. Muego of the Regional Trial Court Branch 13, Culasi, Antique on June 22, 2022.
Seized during the operation were a caliber .45 pistol without serial number; a caliber .9mm pistol (serial number 16493); two magazines and five ammunition for caliber .45; and two holsters.
The police launched the operation after receiving reports from a tipster that the suspect was keeping unlicensed guns at his home.
Eguillon failed to show valid documents for his firearms.
It was gathered that he had been charged for violation of Republic Act 10591 (Comprehensive Firearms and Ammunition Regulation Act) sometime in 2015.
The suspect is presently at the custody of Caluya Municipal Police Station while charges are being readied against him.