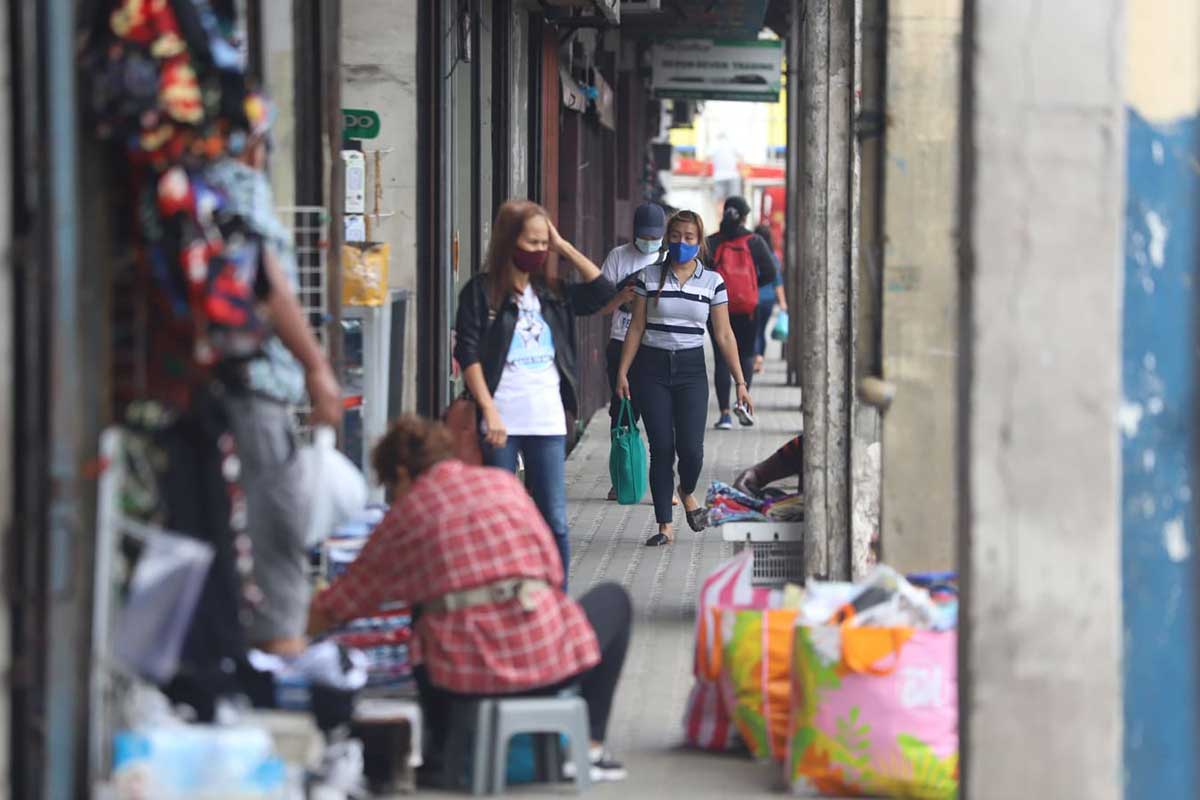 The business sector in Western Visayas remains hopeful as businesses slowly pick up this holiday season towards slow yet steady economic recovery from the COVID-19 pandemic.
With the onset of the holiday season, malls and business establishments are once again crowded with shoppers.
Due to the drop in COVID-19 cases in the region, families are no longer confined to their homes following the easing of restrictions by authorities.
According to Atty. Jobert Peñaflorida, the newly elected governor of Philippine Chamber of Commerce & Industry (PCCI) Region 6, businesses in Iloilo City and other parts of the region are slowly picking up due to the demand of the consumers amid the Christmas season.
For instance, Peñaflorida noted that the world-famous Boracay Island is once again experiencing the influx of tourists after the grueling year of lockdowns and restrictions.
"Nakit-an naton ang pagbalik sang mga negosyo. During my ocular inspection, nakita naton sa Boracay ang mga businesses nga naga-recover ang yara bala sa beach front kay aton mga tourists dira naga-stay kay open air," he said in an interview.
Despite this, Peñaflorida said that many businesses remain closed especially in the mainland portion of Boracay.
"We are hopeful, eventually ini mabalik, ang mga dalagko nga establishments like malls wala pa sa tunga ang mga nakabukas na," he added.
Peñaflorida remained optimistic that the economy in the region is slowly recovering from the effects of the Covid-19 pandemic as the tourism sector opens up to domestic tourists.
"Kita nagashare kita sang optimism sa bahin sang business sector ang amat-amat pagbangon sang ekonomiya indi lang diri sa Iloilo but sa Western Visayas and the rest of Philippines," he said.
To sustain economic recovery, he stressed the need for the strict observance of health protocols and vaccination of the public.
"Nagabuylog gid kita sa pagduso nga madugangan ang strikto nga obserbar sang mga health protocols, at the same time we advocate everyone to get vaccinated. They are necessary kon gusto naton masustain ang economic recovery," he added.
He added that there is a need to strike a balance between health and economy to fully attain the desired recovery from the pandemic.
"At the end of the day, ginabalanse ta gid ang health and economy. Nagapati kita nga kon mapag-on ang lawas sang aton nga stakeholders, masustain naton ang economy. Bottomline is we can sustain economic recovery kon kita healthy. Get yourself vaccinated, and booster shots. And even if you are fully vaccinated, continue observing health protocols, that's the only way we can sustain our economy," Peñaflorida said. (ERS)