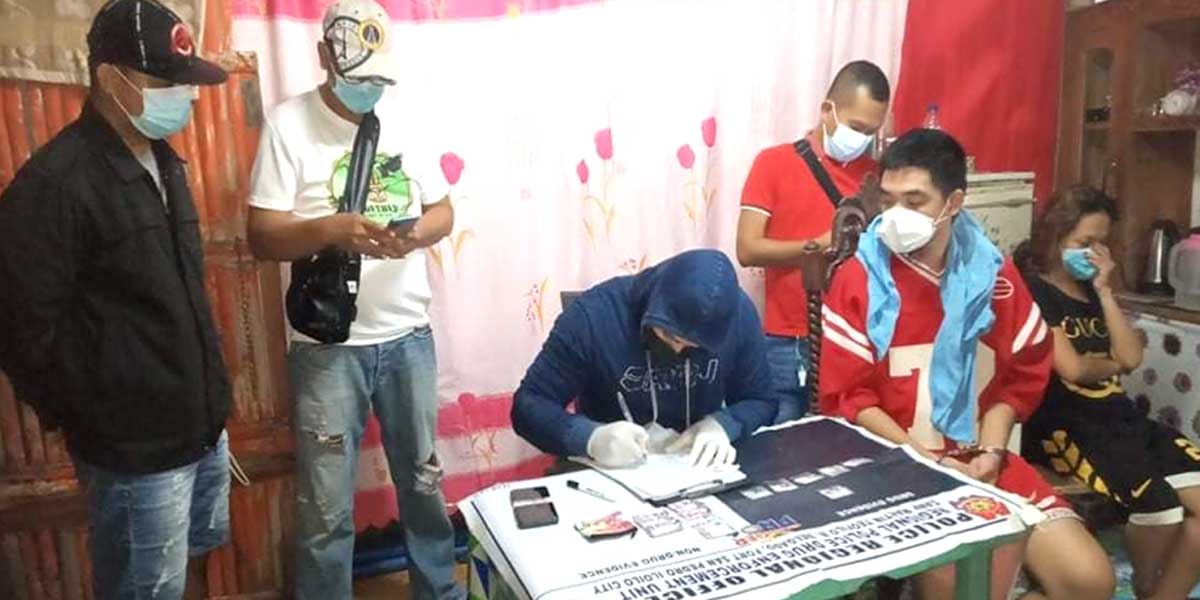 By Jennifer P. Rendon
A 23-year-old woman ended up celebrating her birthday in jail after she and her live-in partner were arrested in a police anti-narcotics s operation evening of August 30, 2021 in Arevalo, Iloilo City.
Police identified the suspects as Cyner Opolinto, 28, and Michelle Balbuena both of Zone 3, Barangay Sto. Niño Norte, Arevalo.
Opolinto earlier identified himself as Jude Arce while Balbuena claimed to be a certain Princess Cordova from Barangay San Matias, Dingle, Iloilo.
Members of the Regional Police Drug Enforcement Unit 6 (RPDEU-6), Iloilo City Police Station 6, and the Criminal Investigation and Detection Group 6 (CIDG-6)'s Anti-Illegal Drugs Team arrested the couple after they sold a sachet of suspected shabu for P20,000.
The transaction was done at Opolinto's house around 8:30 p.m. Monday.
The third suspect, Jaffie Dieta, 21, also a resident of Sto. Niño Norte village, escaped through the kitchen but left his coin purse containing five sachets of suspected shabu weighing 30 grams.
The seized drugs were valued at P204,000.
But Dieta turned himself in more than an hour later.
The RPDEU-6 said that Opolinto and Balbuena are listed as high-value individual drug personalities.
They allegedly sourced their supply from Dieta, who had been arrested for illegal drug trade a few years back.
Dieta was released from incarceration last year after availing of the plea-bargaining agreement.
Opolinto had been under monitoring since last year but disappeared from the police radar after he suddenly stopped his illegal drug trade activities.
But police learned that he went back to peddling drugs two months ago.
The three suspects are now detained and will be charged for violation of Republic Act 9165 (Comprehensive Dangerous Drugs Act of 2002).