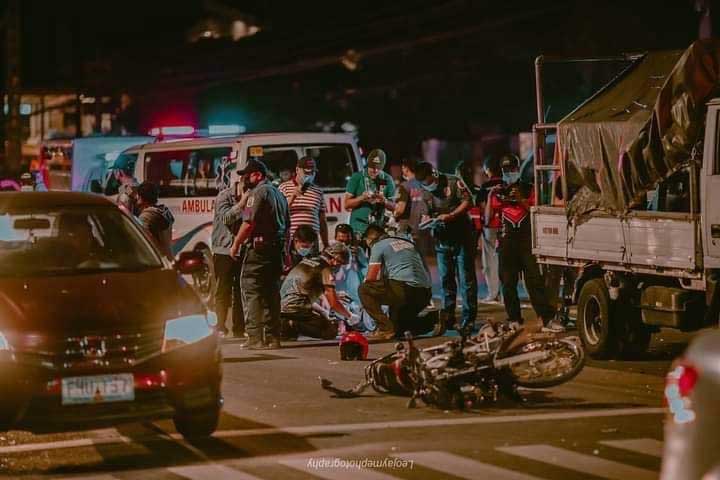 By Glazyl Y. Masculino
BACOLOD City – A motorcycle rider, who was celebrating his birthday, died while his female companion was injured in a road accident in Barangay Mandalagan here last Tuesday.
Killed in the accident was Jundie Doroteo, 28, of Sagay City, Negros Occidental.
Police Captain Armilyn Vargas, head of Police Station 3, said Doroteo and his friend were on their way home after drinking liquor to celebrate his birthday when the accident happened.
Vargas said Doroteo was tailing a truck when the latter vehicle stopped upon reaching the traffic light.
"Nag pundo na ni ya ang truck kay manug stop naman ma pula na sa traffic light," Vargas said.
However, the alleged speeding motorcycle lost control and hit the rear part of the truck.
"Mahingagaw pa ni guro tani ang motor, galing nagpundo na ang truck," Vargas said.
Vargas said Doroteo was wearing a helmet but due to the impact, he succumbed to head injuries, while his friend suffered minor injuries.
Vargas said there was already a settlement between the victim's family and the truck driver, who came from a catering service at that time.