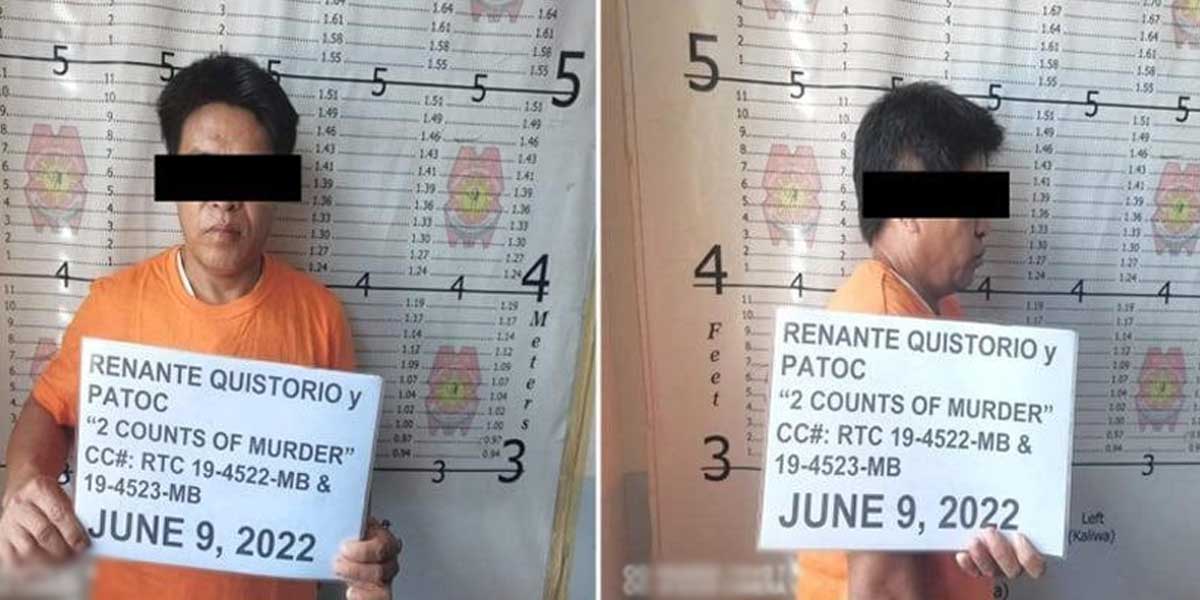 By Glazyl Y. Masculino
BACOLOD City – The No. 1 most wanted person in Binalbagan, Negros Occidental was arrested in Barangay Pahanocoy here last Thursday.
Police identified the subject as Renante Quistorio, 46, who has a standing arrest warrant for two counts of murder.
The arrest warrant with no bail recommended was issued and signed by Presiding Judge Walter Zorilla of the Regional Trial Court (RTC)-Branch 55 in Himamaylan City on December 17, 2019.
According to a report cited by Police Regional Office (PRO)-6, the accused was linked to a stabbing incident which killed a couple in Barangay Santol, Binalbagan town on November 28, 2016.
Joint operatives of Binalbagan Municipal Police Station and Police Station 8 here led the apprehension of Quistorio.
Major Joery Puerto, head of Police Station 8, said that Quistorio reportedly hid here after the incident.
"May gin ubrahan di siya sa Bacolod," Puerto said, adding that Quistorio was staying here for years now.
Brigadier General Flynn Dongbo, PRO-6 director, commended the dedication and hard work of the combined police operatives that resulted to the successful arrest of the accused.
"May this arrest serve as a warning to the remaining wanted persons in the region to better surrender to authorities, as you cannot hide from the long arms of the law," Dongbo said.