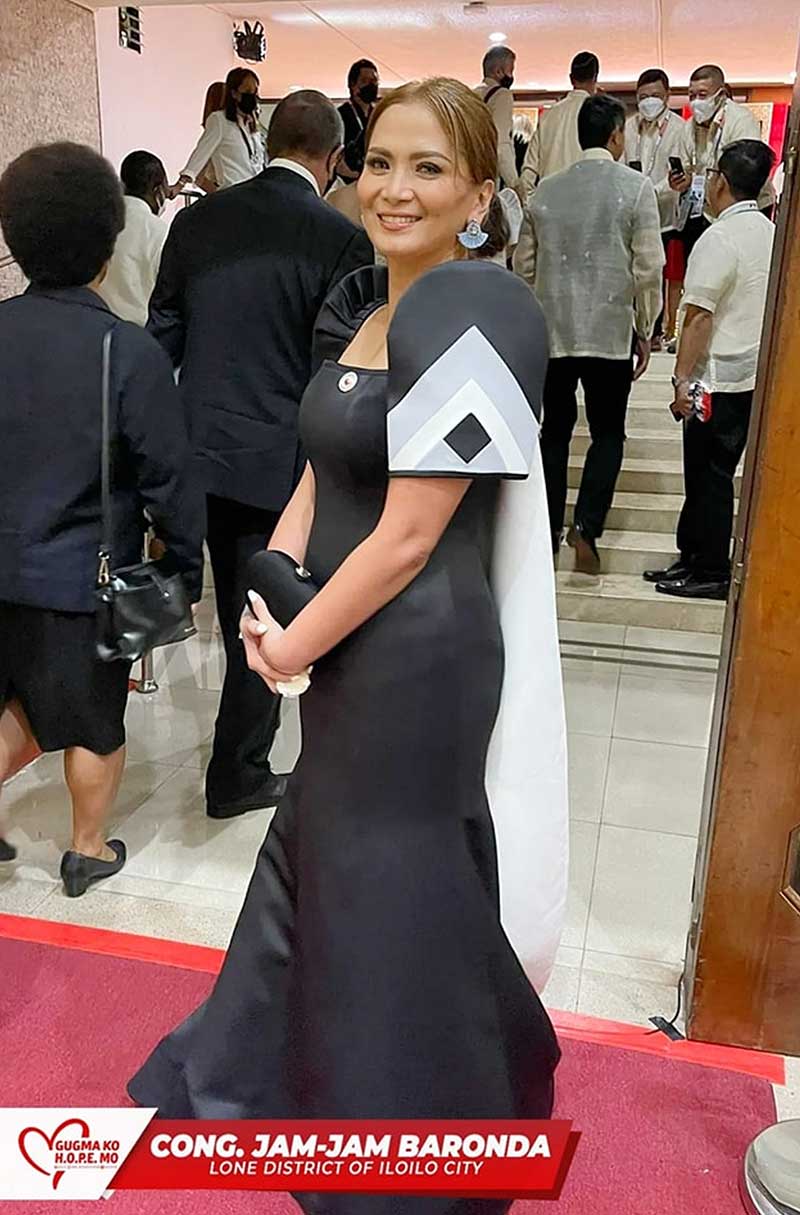 Rep. Julienne Baronda (Lone District, Iloilo City) refiled a bill seeking to institutionalize anti-drug abuse councils (ADACs) across the country.
House Bill 756 aims to fulfill the State's declared policy to safeguard the well-being of the youth, especially from the pernicious effects of dangerous drugs.
HB756 mandates all local government units (LGUs), from provinces to cities, municipalities, and barangays to create or organize their respective ADACs that would spearhead the planning and implementation of all local anti-drug abuse programs and activities.
The ADAC would be a multi-sectoral council composed of local officials and representatives of various community organizations to lead in the planning, implementation and monitoring of local anti-drug abuse programs and projects.
The LGUs would likewise be tasked, among others:
-to activate, strengthen and ensure functionality of its ADAC;
-approve a comprehensive local anti-drug plan of action to eliminate drug addiction; and
-appropriate a substantial amount of funds not lower than two percent of the annual appropriations for anti-illegal drug-related programs and activities and operations as mandatory items in their budgets.
"The entire community, not only the government, should take part in this fight if we want to completely eradicate the drug problem of our country," Baronda said in the explanatory note of her bill.
An earlier version of the bill, HB 7812, which Baronda also authored, was approved by the House on third reading in December 2020 but it did not hurdle the Senate.
Apart from the institutionalization of ADACs, HB 7812 sought to create an anti-drug abuse office to maintain the institutional setup necessary for implementing people-centered, evidence- and rights-based programs.
It also sought the creation of a drug rehabilitation program consisting of medical rehabilitation, reformatory rehabilitation, and community-based drug rehabilitation.
It also mandates LGUs to appropriate 2 percent of their annual budget to fund the creation and operation of the ADACs and implement the provisions of the proposed law.
Meanwhile, the Department of the Interior and Local Government (DILG) on Thursday required Local Chief Executives (LCEs) to strengthen their respective Barangay Anti-Drug Abuse Councils (BADACs).
"Humihingi po ako ng tulong about illegal drugs. We will intensify the war on drugs, and we will start at the grassroots. So please, I am requesting you to harness the capability and strengthen your BADACs," a PIA report quoted DILG Secretary Benjamin "Benhur" Abalos Jr. as saying.
DILG Memorandum Circular 2015-63 and Dangerous Drugs Board (DDB) Board Regulation 2017-03 mandates all barangays in every local government to establish BADAC which shall render assistance to the law enforcement agencies in the eradication and clearing operations of illegal drugs.
Abalos emphasized the need for LCEs to help in strengthening BADACs to tackle the drug menace at the grassroots level.
"Nanawagan tayo sa mga gobernador at mayors na siguruhin na ang ating mga BADAC ay maayos na gumagana at nakakatulong sa pagprotekta sa mga komunidad laban sa iligal na droga at mga tagapagpalaganap nito," Abalos stressed.
Abalos reiterated that the BADACs would ensure a united effort to carry out the government's anti-illegal drugs campaign in the community level.
The following responsibilities of BADACs are:
-Identifying drug-affected areas
-Creating BADAC Plan of Action
-Equipping Barangay Tanods and BADAC Auxiliary Team on their roles and functions in the campaign against illegal drugs
-Assisting persons who used drugs (PWUDs) who surrendered to Barangay Rehabilitation and Referral Desk
-Monitoring individuals who are undertaking Community-Based Rehabilitation Treatment
Abalos assured all LCEs that the DILG will keep its line open to be an efficient bridge between the national and local governments. (DG/With reports from PNA and PIA)