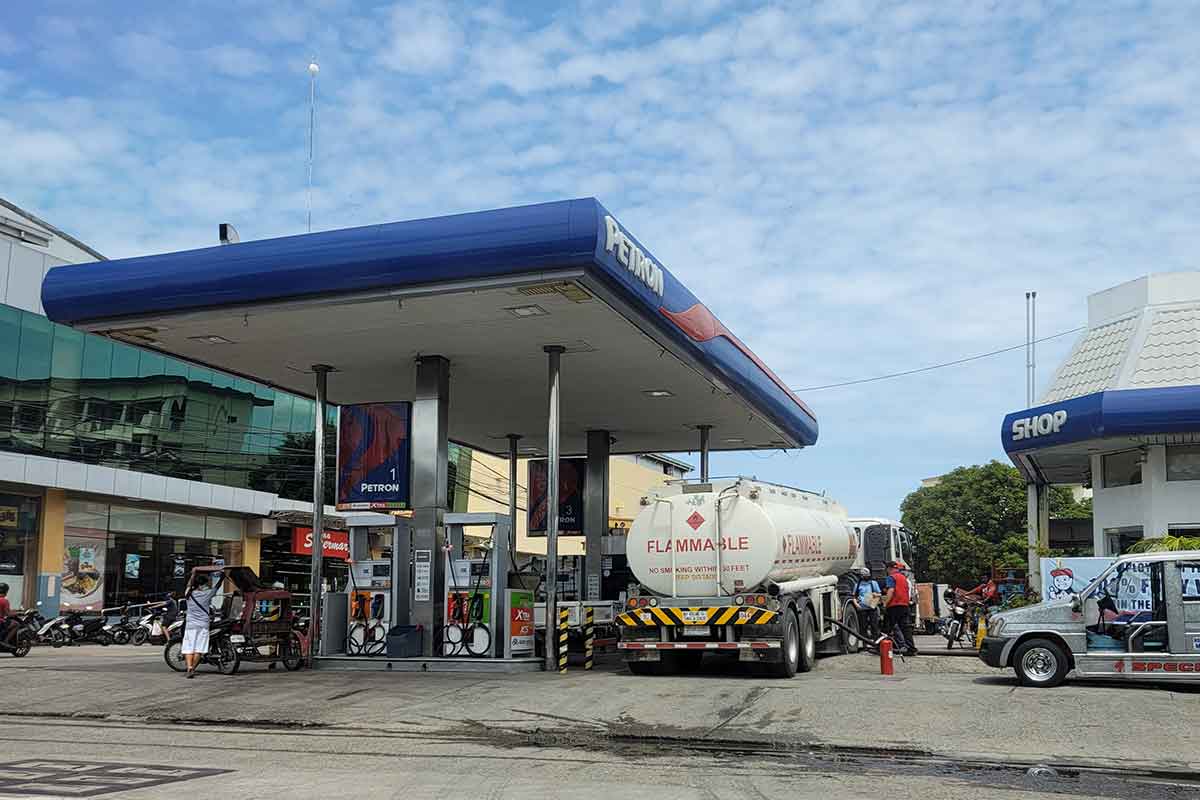 By Francis Allan L. Angelo
Transport groups in Iloilo City have yet to decide if they will petition for a fare increase amid successive fuel price hikes brought about partly by Russia-Ukraine war and global inflation.
Raymundo "Boyet" Parcon, president of the Iloilo City Loop Alliance of Jeepney Operators and Drivers Associations (ICLAJODA), said they are still awaiting word from the Department of Energy and Land Transportation Franchising and Regulatory Board (LTFRB) on their petition to jack up fares by as much as P2.50 for the first four kilometers and P1.50 for every succeeding kilometer.
The current minimum fare for the first four kilometers is P9. If the increase is granted, it would go up to P11.50
Parcon said they also asked the DOE to suspend the excise and value added taxes on fuel as this could ease the burden not only of transport operators and drivers, but the consumers as well.
"We are pinning our hopes on the suspension of taxes on fuel because a fare hike will also affect our commuters and our businesses as this would translate to higher prices of goods. If taxes are suspended, we could save P18 to P20 per liter. It will benefit everyone. If we increase fares, a lot will be affected. We are awaiting for the DOE's reply to our plea," he added.
ICLAJODA's concern is founded on the looming "big-time" increase in pump prices of fuel this week.
Earlier, Unioil estimated that diesel price may go up by ₱5.40 to ₱5.50 per liter and gasoline price may increase by ₱3.40 to ₱3.50 per liter from March 8 to 14.
Diesel is the main fuel of public transportation like public utility jeepneys.
It was also predicted that the price of diesel might increase by ₱4 per liter and gasoline by ₱3 per liter starting next week.
If the increases are implemented, this will be the tenth straight week that fuel companies increased their costs.
CNN Philippines reported that oil companies in the country implemented a price increase in oil products on March 1.
Gasoline has increased by ₱0.90 per liter, diesel by ₱0.80 per liter, and kerosene by ₱0.75 per liter. These brought the year-to-date adjustments to stand at a total net increase of ₱9.65 per liter for gasoline, ₱11.65 for diesel, and ₱10.30 for kerosene.
Parcon said they observed that pump prices of diesel in Iloilo province is now at P73 per liter while gasoline is P58.
"In the city, the price might go up to P60 from P55 to P56. We will know what happens on Tuesday (March 8) if another round of increase kicks in," he said.
Parcon said if DOE does not reply, they will push for a provisional increase of P2.50. By provisional, the increase will be temporary and can be rolled back if fuel prices also decrease.
Even if COVID-19 restrictions have eased, including limits to the carrying capacity of public utility vehicles, Parcon said their drivers are still suffering.
"Some of them are driving pedicabs or are working as private drivers. Others resorted to construction work. We're reeling from the effects of the pandemic and now rising cost of fuel," he added.
In Metro Manila, the Liga ng Transportasyon at Operators sa Pilipinas (LTOP) proposed to hike the minimum jeepney fare from ₱9 to ₱15.
LTOP national president Orlando Marquez told CNN Philippines that they could no longer bear the brunt of the rising costs of fuel and other goods.
If their latest petition gets rejected by the LTFRB in a scheduled hearing on March 8th, Marquez suggested that the government consider reducing excise taxes on oil products.
The Department of Energy earlier assured the public that the Russia-Ukraine war will have no direct impact on the country's oil supply, despite Russia being a top oil-exporting nation.